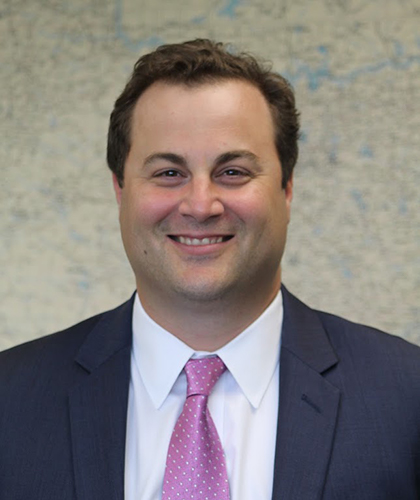 C. Andrew Cooper, CPL
Secretary
Andrew Cooper, CPL, is a vice president at Roger A. Soape Inc., where he has been employed since 2006, after receiving his bachelor's degree in political science with a minor in business administration from the University of Texas at Austin. During the first five years of his career with RAS, he honed his trade as a field landman where he was given the opportunity to travel extensively across Texas and learn the lay of the land in various courthouses across the state. During the end of his field tenure, he served as a crew chief, which furthered his understanding of how a project should be properly handled. In 2011, Cooper was invited in-house with RAS where he served as a project manager and senior project manager before becoming vice president. Since 2011, he has successfully managed numerous projects across Texas and its neighboring states.
A member of the North Houston Association of Professional Landmen and the Houston Association of Professional Landmen, Cooper obtained his Registered Professional Landman certification in 2011 and his Certified Professional Landman designation in 2013. He currently serves as chairman of AAPL's Field Landman Committee and also is a member of the Rocky Mountain Mineral Law Foundation/AAPL Advanced Landman's Institute Program Committee and the HAPL's Permian Basin Social Committee. Cooper previously served as the NHAPL's AAPL regional director, president, vice president, secretary and a board of directors member.
Away from the office, Cooper likes to spend time with his wife, Sara, and their four children: Andy, Olivia, Harrison and Theodore. A native Houstonian, he enjoys hunting, golfing and coaching his children's sports teams.