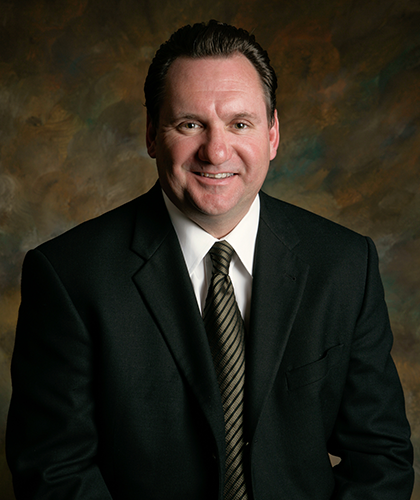 Gregory "Greg" M. Riedl, CPL
Second Vice President
In association with Harold J. Anderson Inc., Greg Riedl, CPL, works as an independent contractor providing all facets of land-related services to the oil and gas industry. Since 1991, he has assisted Harold J. Anderson with the management of oil and gas related projects, including the management of 200 or more brokers performing all facets of oil and gas landwork. During this time, he also has represented client companies on a contract basis, providing representation for the negotiation of operating agreements, farmout agreements, participation and exploration agreements and similar contracts that are incidental to exploration projects.
From 1981 to 1991, Riedl worked on projects on behalf of numerous oil and gas companies requiring services such as lease acquisition, title curative, abstracting, working and net revenue interest determination, right of way acquisition, damage settlements, in-house due diligence in connection with property acquisitions and other related projects.
A member of AAPL since 1988, Riedl has served as secretary of the Executive Committee, chairman of both the Annual Meeting and the Field Landman Committee, and as a member of the Ethics and Awards committees. He also served as chairman of the NAPE Operators Committee and is currently serving as chairman of the NAPE Advisory Board.
Since 1981 he has been a member of the Professional Landmen's Association of New Orleans, where he has served as president, board member and regional director. He also holds membership in the Houston Association of Professional Landmen and the International Right Of Way Association.