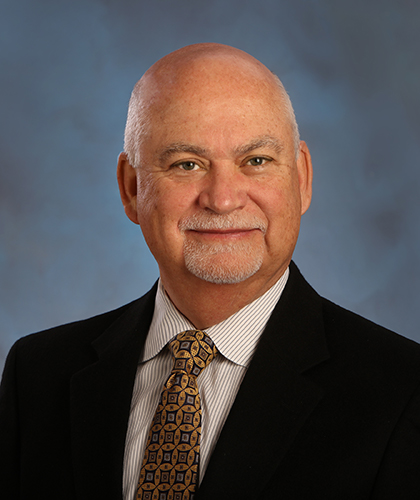 James "Jim" T. Devlin, CPL
First Vice President
Jim Devlin, CPL, is a native Texan born in Odessa. He earned a Bachelor of Business Administration degree in petroleum land management from the University of Texas at Austin, where he was president of the Student Landman's Association and named Outstanding Senior in the Petroleum Land Management Program. He also received the prestigious University of Texas Cactus Goodfellow Award.
In 1990, Devlin moved to Corpus Christi as a founding partner and executive vice president, director and secretary of Suemaur Exploration & Production LLC and its affiliated entities. In 2018 he started Lincoln Energy Company LLC to pursue the next chapter in the exciting energy industry and currently serves as its CEO.
Devlin was chairman of the 2018-19 NAPE Operators Committee and director of NAPE Management LLC and NAPE Expo Charities Fund. In addition to serving as secretary of the AAPL Executive Committee and as a multiterm director of the board of directors, Devlin is a past chairman of AAPL's Ethics, Forms, Annual Meeting and Education committees and a former member of the Strategic Planning, Nominations, Publications and Issues Management committees. He also served as president of the Corpus Christi Association of Professional Landmen.
TIPRO, in conjunction with the AAPL, the AAPG and Texas Monthly magazine, named Devlin "Best Landman" in its 2013 Texas Top Producers awards program.
Devlin is an advisory board member of the University of Texas KBH Center for Energy, Law & Business as well as a founding member of the Executive Council of the University of Texas Energy Management Program.
A director of the $2.5billion Driscoll Children's Health Care System, he serves as vice chair of both the Driscoll Health Plan and the Finance, Audit and Corporate Compliance Committee. He is also a member of the Compensation, Governance and Nominating Committee and former chair of the Bylaws Committee and the Development Foundation Board.
Additionally, Devlin is a former director of the $2 billion John G. and Marie Stella Kenedy Memorial Foundation, where he served on the Audit Committee and Investment Committee.
Devlin shares life with Caryl, his wife of 38 years, and Genevieve, their 24-year-old daughter. All three enjoy weekends at their Trinity Ranch in Beeville, Texas, where they raise exotic game and commercial cattle.