2020 AAPL Annual Meeting
The 66th Annual Meeting : Virtual Event, June 18, 2020
Due to the COVID-19 pandemic, the AAPL Board of Directors made the decision not to move forward with an in-person Annual Meeting in Huntington Beach, California and instead presented AAPL's 66th Annual Meeting virtually on June 18, 2020. The Board of Directors also voted to eliminate the registration fee and provide the Annual Meeting as a complimentary benefit (a total value of $600+) for all AAPL members. The education sessions are available for registered participants to view for one year. If you were unable to participate in AAPL's Virtual Annual Meeting, individual education sessions are now available on demand for purchase. Please check the AAPL On-Demand Store for options. Thank you to all participants, speakers and sponsors who joined us for our first virtual event!
Schedule of Events Continuing Education Credits 2020 Annual Meeting Recap
2019 AAPL Annual Meeting
The 65th Annual Meeting & Conference : Pittsburgh, June 19-22, 2019
Early on, the city of Pittsburgh played an important role in our country's history. It's easily navigable waterways and an abundance of natural resources helped Pittsburgh become the industrial center for a growing nation. Known as the "Gateway to the West," Pittsburgh led the way in the trade industry for products such as coal, timber, petroleum, iron and limestone.

Today's Pittsburgh is a model of adaptation, maintaining its independent and inventive spirit while exhibiting an "Old World charm." Our host hotel — the Wyndham Grand — is located where Pittsburgh's famed three rivers meet at the heart of downtown with breathtaking views of Point State Park. Attendees were within walking distance of Heinz Field, PPG Towers, the theatre district, and so much more.

For this year's conference, AAPL leaders and staff assembled an outstanding educational lineup with presentations by respected leaders and experts from across the industry. New this year, educational sessions were offered via a dual-track program, providing a wider variety of professional development options and the chance to earn up to 24 continuing education credits. Additionally, the schedule was packed with a multitude of business and networking opportunities that support and advance the careers of land professionals. Mixed in are social events that offer informal environments to connect with old colleagues and the chance to make new ones.
Keynote Speakers Schedule Special Events Advertise & Sponsor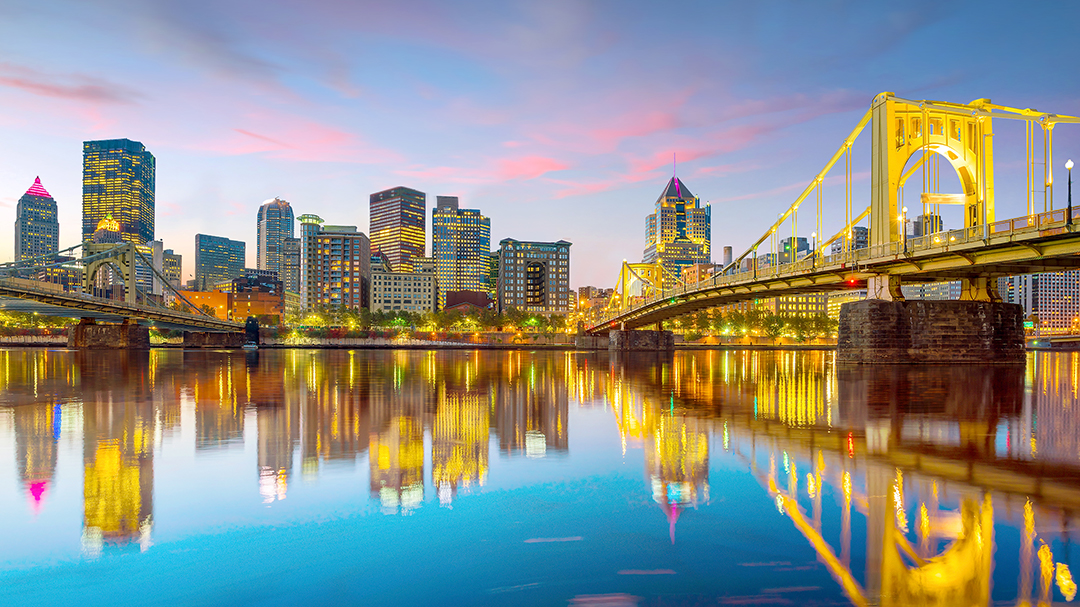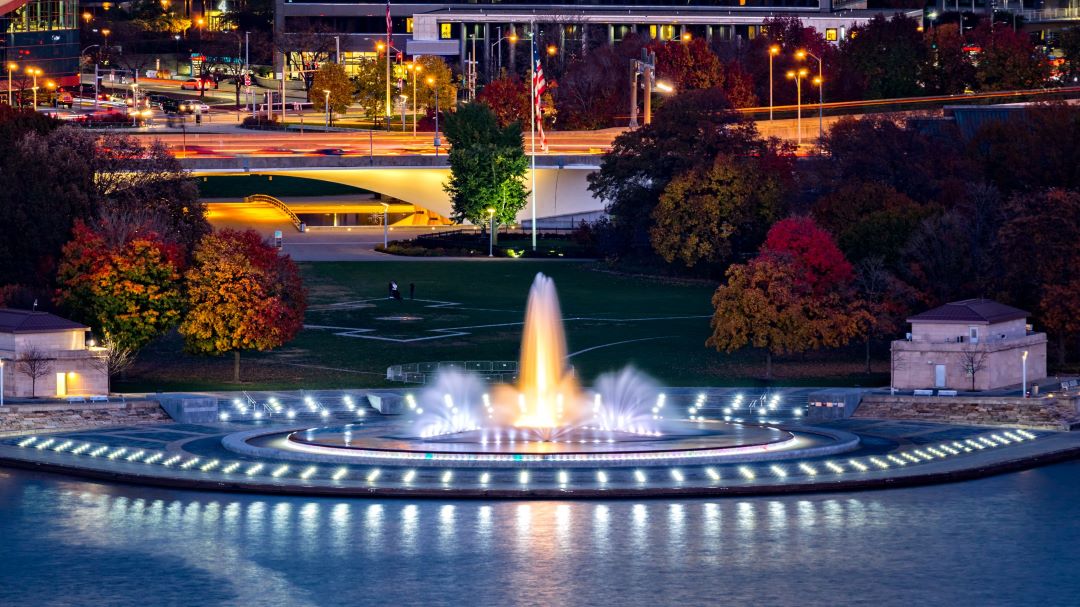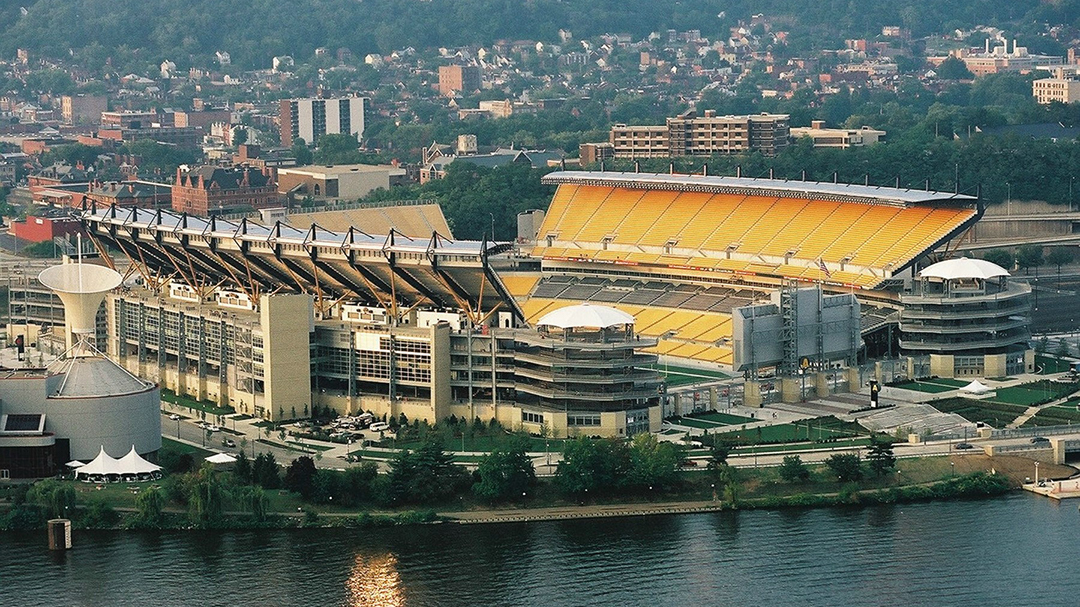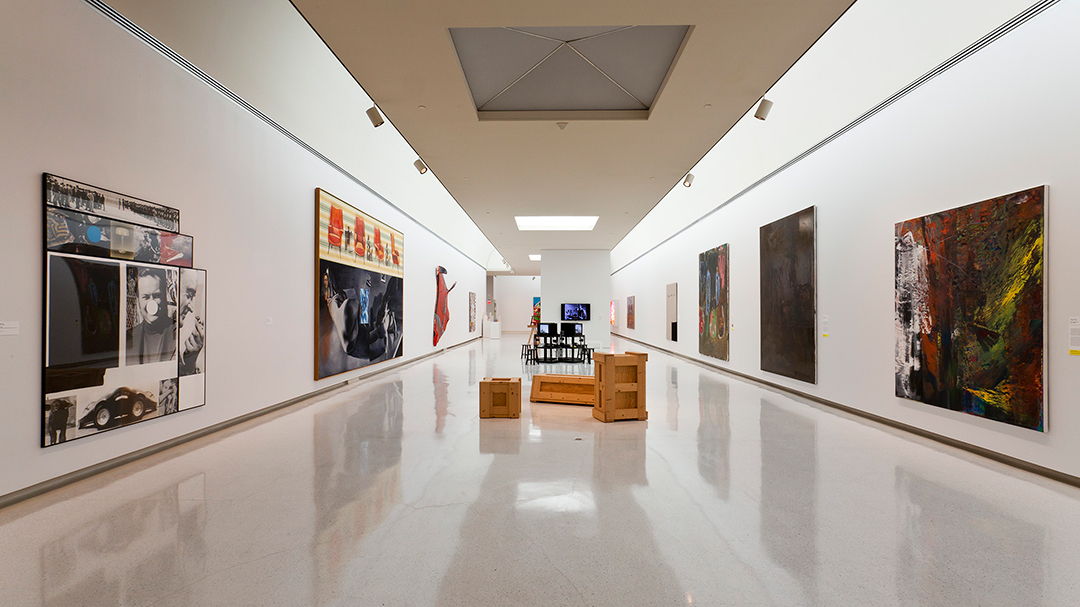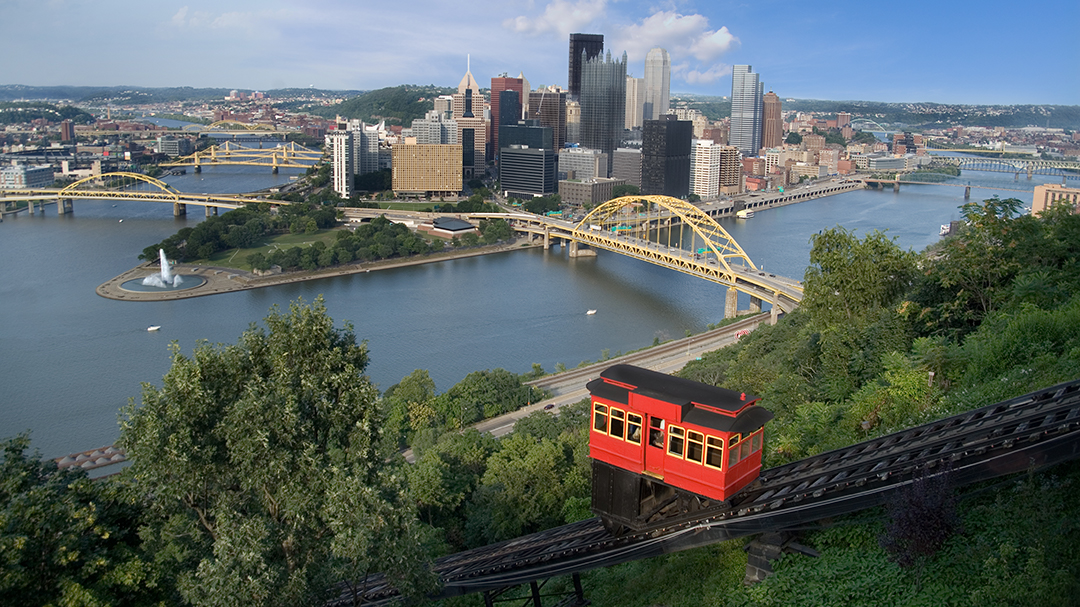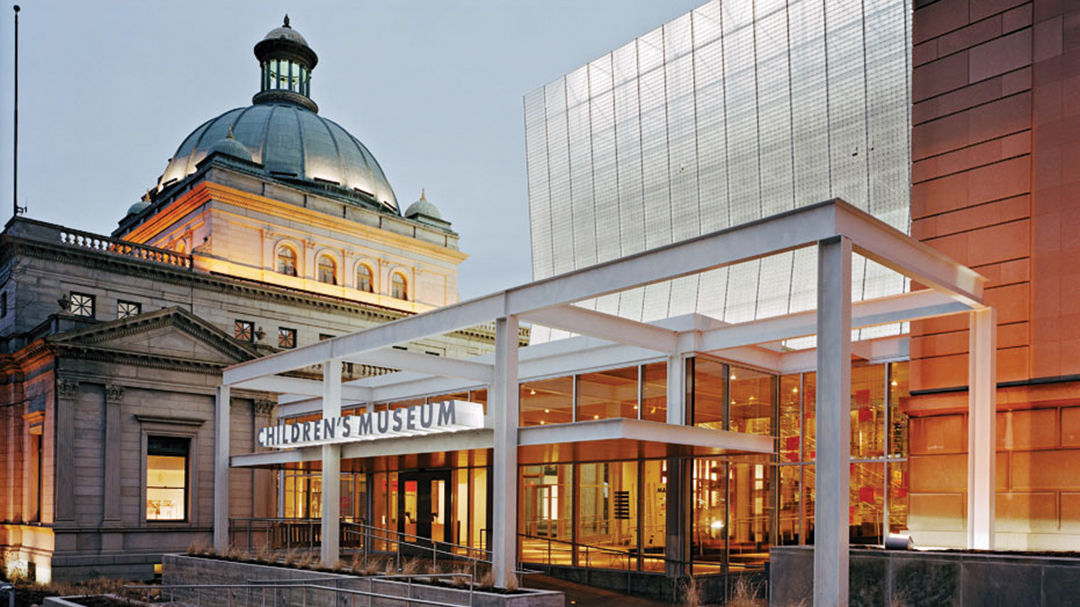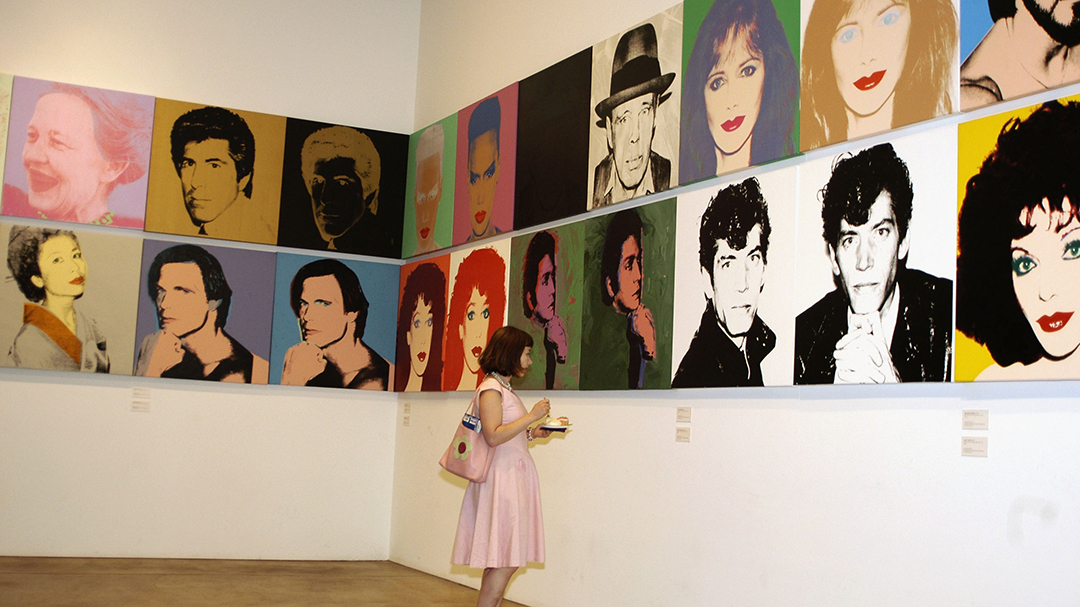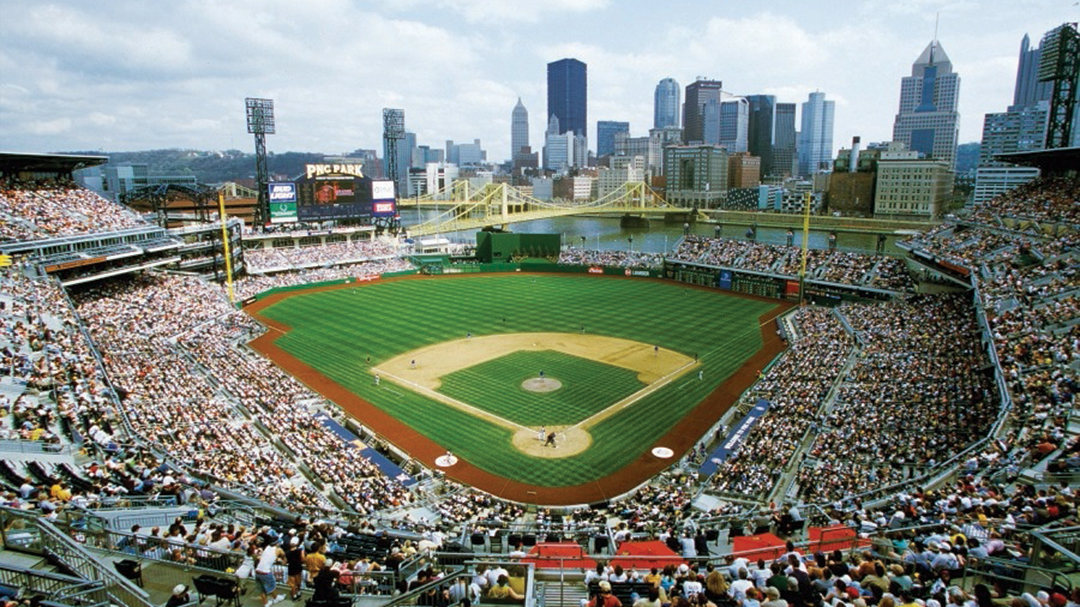 Keynote Speakers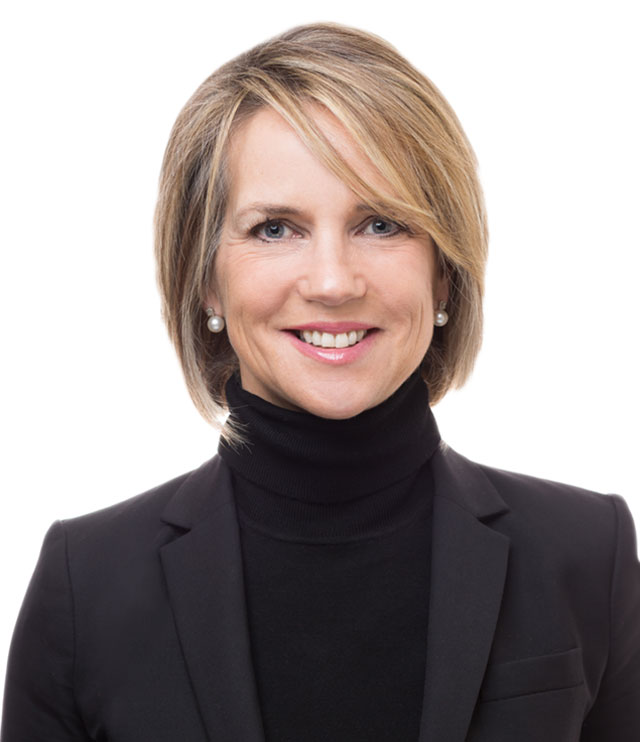 Alie Pruner
Independent Director, Anadarko Petroleum Corp.
Sarah Sandberg
Senior Director of Communications & Public Affairs, DCP Midstream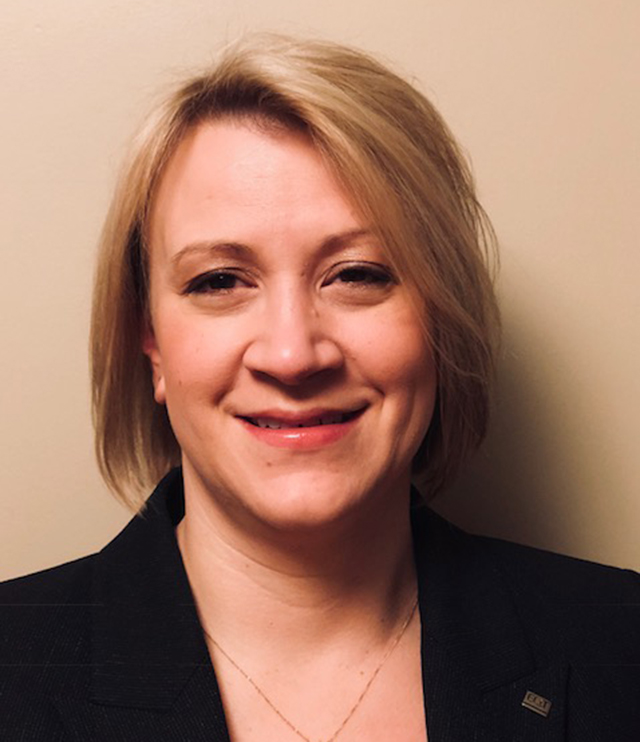 Natalie Jefferis
Former VP Land and Title, EQT Corporation
Schedule of Events
Wednesday, June 19
8:00am - 5:30pm
Registration
8:00am - 3:30pm
CPL/RPL Exams
6:00pm - 7:30pm
Welcome Reception
Thursday, June 20
6:00am - 6:45am
Workout in the Park
8:00am - 5:30pm
Registration
8:00am - 8:50am
Professional Headshot Booth
9:00am - 11:30am
Opening Session: Awards Ceremony & Keynote
Alexandra Pruner
11:30am - 12:50pm
Membership and Business Luncheon
1:10pm - 2:00pm
Track 1 - Panel Discussion on Appalachia Basin: Problematic & Regional Issues
Ryan Pankiewicz, RPL | Renee Adnerson | Drew Romig

Track 2 - Excel 101: Tips and Tricks for Landemn
James Niu, CPL
2:10pm - 3:00pm
Track 1 - Wage and Hour Legal Compliance for America's Landmen
Robert Pritchard

Track 2 - Step by Step: Acquisitions from PSA to Closing
Anderson Graham
3:10pm - 3:45pm
Professional Headshot Booth
3:10pm - 4:00pm
Contract Center Workshop
Peter Thomson

Track 1 - Making Cash Flow
Dwayne Purvis
3:10pm - 4:25pm
Track 2 - Lease Payments and Obligations
Michael Hammond | Jennifer Ott, RPL
5:00pm - 7:00pm
Hot Play Happy Hour Socials
Friday, June 21
6:00am - 6:45am
Workout in the Park
6:15am - 2:00pm
AAPL Champion Golf Tournament
7:30am - 8:40am
Horizon Breakfast featuring the presentation of the Mary K. Blankenship Horizon Award
Keynote: Natalie Jefferis
8:00am - 5:00pm
Registration
8:00am - 11:00am
Professional Headshot Booth
9:00am - 9:50am
Track 1 - Legislative/Regulatory Update
Tony Ford | Steve Perdue, CPL

Track 2 - Comingling Doctrine & Horizontal Wells: Whose Burden is it Anway?
Ricardo Morales
10:00am - 11:00am
Contract Center Workshop
Peter Thomson
10:00am - 11:30am
Track 1 - Advanced Due Diligence Issues in Oil & Gas Acquisitions
Peter Hays

Track 2 - Surface Use Issues for Horizontal Wells
M. Ryan Kirby
11:30am - 1:00pm
Education Luncheon
Sarah Sandberg
1:05pm - 2:00pm
Ohio Rollout Session
Curt D. Horne, CPL
1:10pm - 2:00pm
Track 1 - Financing a Deal
Sean Moran

Track 2 - Comparative Analysis of Unique Title Issues
Michael Vennum
2:10pm - 3:00pm
Contract Center Workshop
Peter Thomson

Track 1 - Increase Your Company's Profits with Royalty Deductions
Marlin Brown, CPL

Track 2 - Statutes of Limitations and Equitatable Defenses to Lease Termination Claims
Peter Lusenhop | Ilya Batikov
3:10pm - 4:00pm
Track 1 - The Importance of Understanding Complexities of Petroleum Geology
Laura Wray

Track 2 - Midstream Oil and Gas Fundamentals
Ana Rausch | Wendy Whitfill-Embry
3:30pm - 5:00pm
Community Service Project with Jerris Johnson
4:10pm - 5:00pm
Track 1 - Due Diligence when Acquiring Upstream Assets Subject to Midstream Contracts
Dale D. Smith

Track 2 - Covenants Running with the Land
Lydia Webb | Philip Jordan
7:00pm - 10:30pm
Landman Bash "Black and Gold Monte Carlo Casino Night"
Saturday, June 22
9:00am - 9:50am
Held by Production in the Appalachian Basin
Keith Bradley
10:00am - 10:50am
Negotiations
Curt D. Horne, CPL
11:00am - 11:50am
Federal Oil & Gas Leases 101
Bill Hackett
Special Events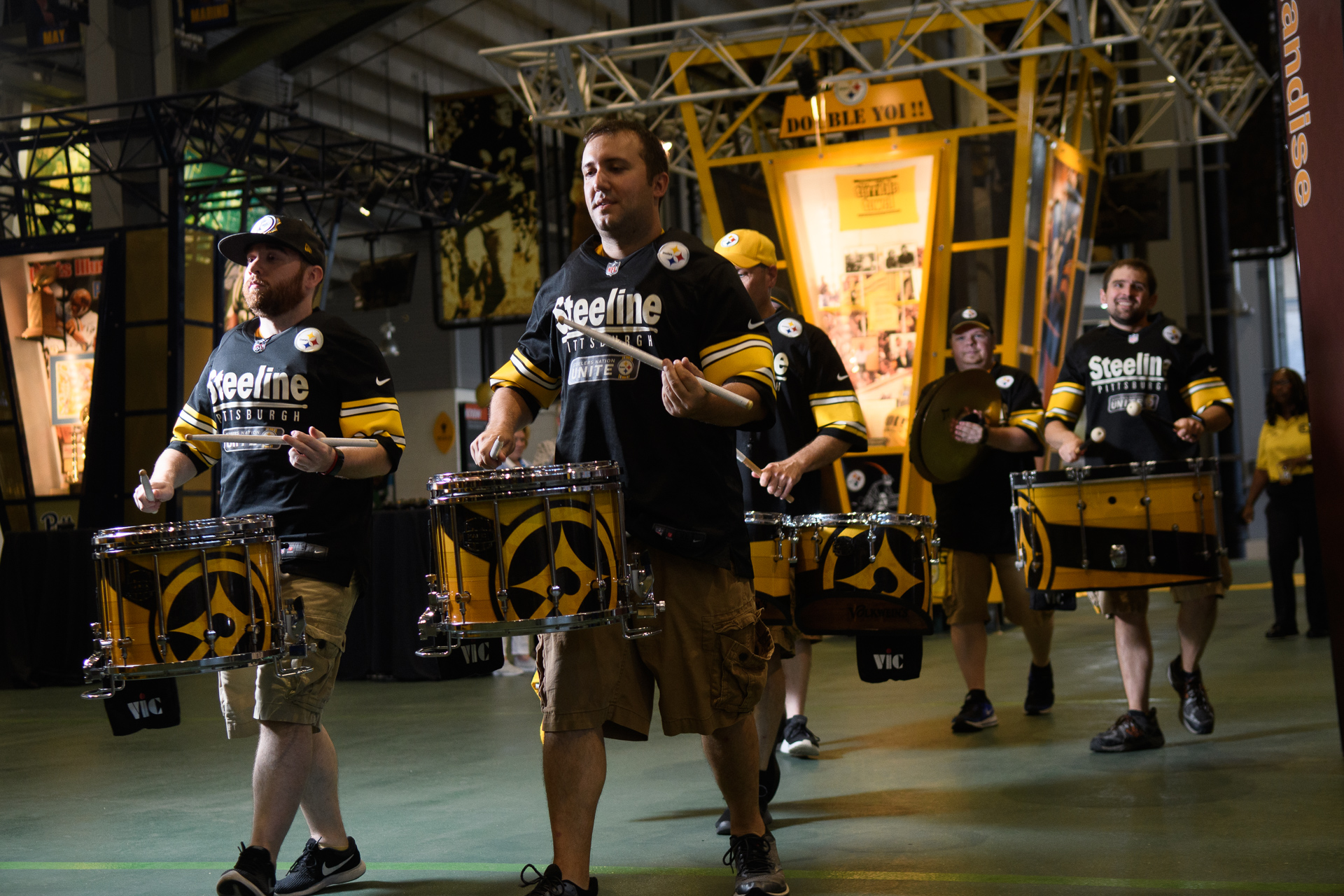 Event Title
Welcome Reception: "Three Cheers for Landmen!"
Date/Time
Wednesday; 6:00pm - 7:30pm
More Info
Pittsburgh is at the top of its game when it comes to sports, so wear your favorite team jersey and join the celebration! Guests will arrive to a steel drumline performance as they enter Heinz Field. Part museum and part Hall of Honor, the Great Hall showcases magnificent moments from Steelers' history and the men who made them. Lockers and bleachers from Three Rivers Stadium, replicas of the Steelers' six Super Bowl trophies, murals and tons of memorabilia make this a unique reception setting. Enjoy the sports history and local enthusiasm with specialty foods and cocktails — including a drink inspired by Steeler nation — while catching up with old friends and making new ones. Stadium tours will be offered along with a variety of photo-ops, games and surprises.

This reception is a great place for connecting with other attendees and making plans to maximize your stay in the Appalachia region. The stadium is located on the North Shore — a short walk over the bridge from the host hotel. AAPL buses will also be provided for your convenience.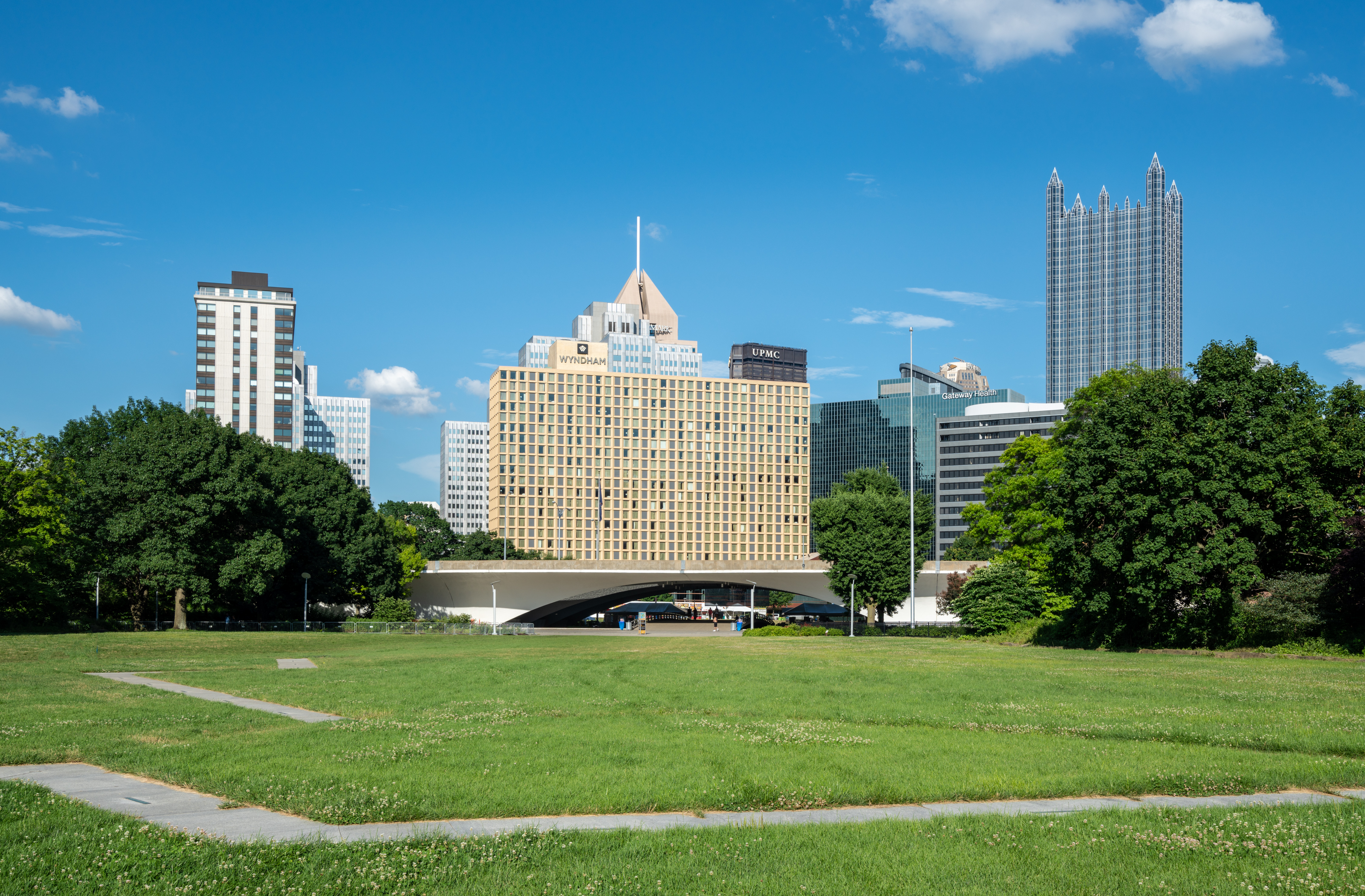 Event Title
Workout in the Park
Date/Time
Thursday & Friday; 6:00am - 6:50am
More Info
New this year, AAPL will be hosting fun, family-friendly workout sessions for attendees and guests. Sessions will be hosted by certified barre and pilates instructor Harriet Robinson, RPL . Each session is designed for participants of all levels and held in picturesque Point State Park, just steps from the host hotel.

Robinson graduated from the University of Oklahoma in 2011 with a bachelor's degree in energy management. She is an independent landman who has held multiple roles within the land profession including in-house, mineral acquisitions and divestitures, and business development for land brokerages. She is a member of IPAA, AAPL and TAPL. Although she has a passion for the oil and gas industry, she also has a love for health and fitness. Robinson is currently working on yoga and nutrition certifications in her spare time.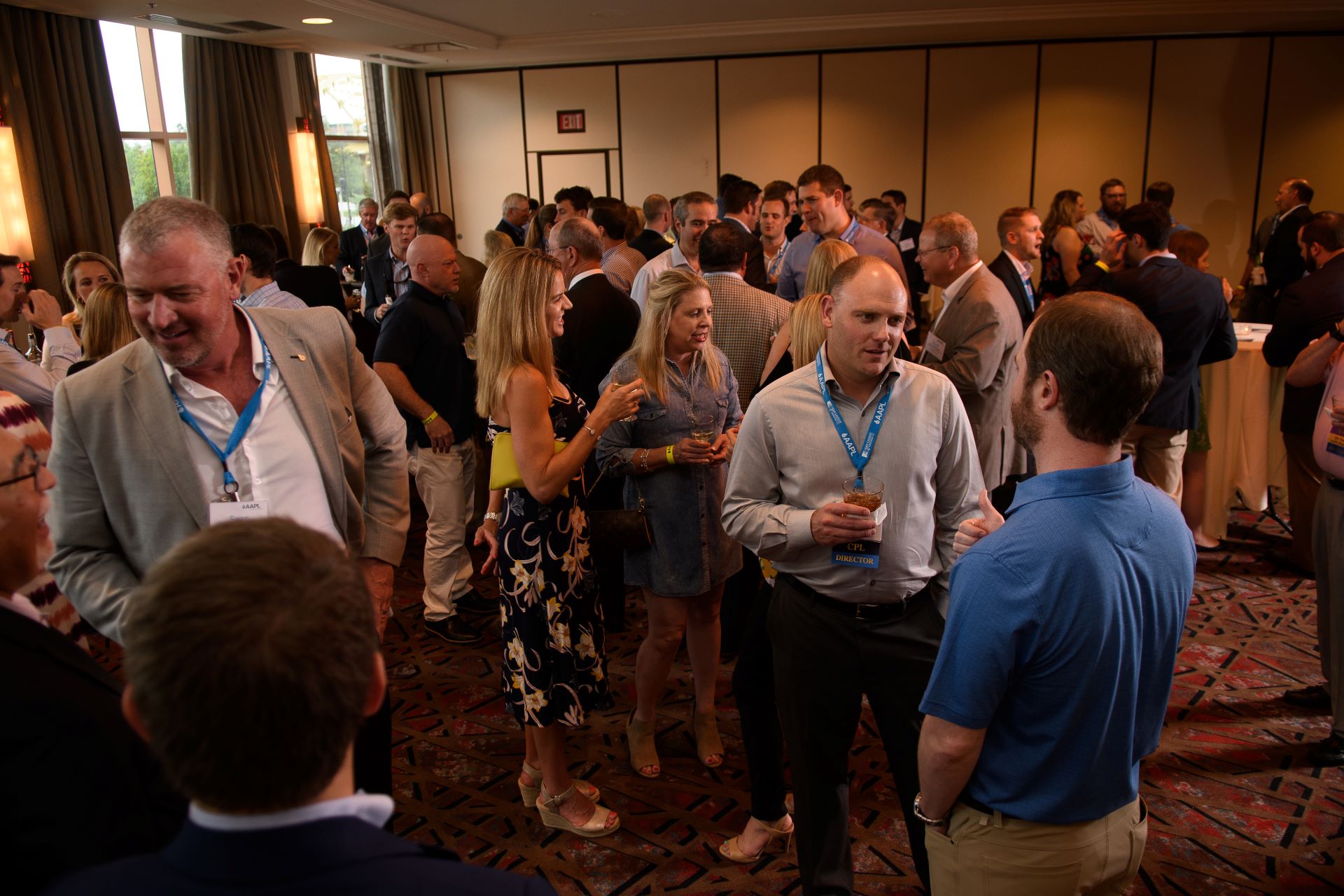 Event Title
Hot Play Happy Hour Socials
Date/Time
Thursday; 5:00pm - 7:00pm
More Info
The most progressive ways to network! Following the education program on Thursday, make plans to network and make new connections with others who work in your own business region at the happy hours, which are strategically (and conveniently) located in consecutive ballrooms within our host hotel.
Bring your registered clients to the happy hours, treat them to dinner afterward in one of Pittsburgh's many popular restaurants nearby and grow your business!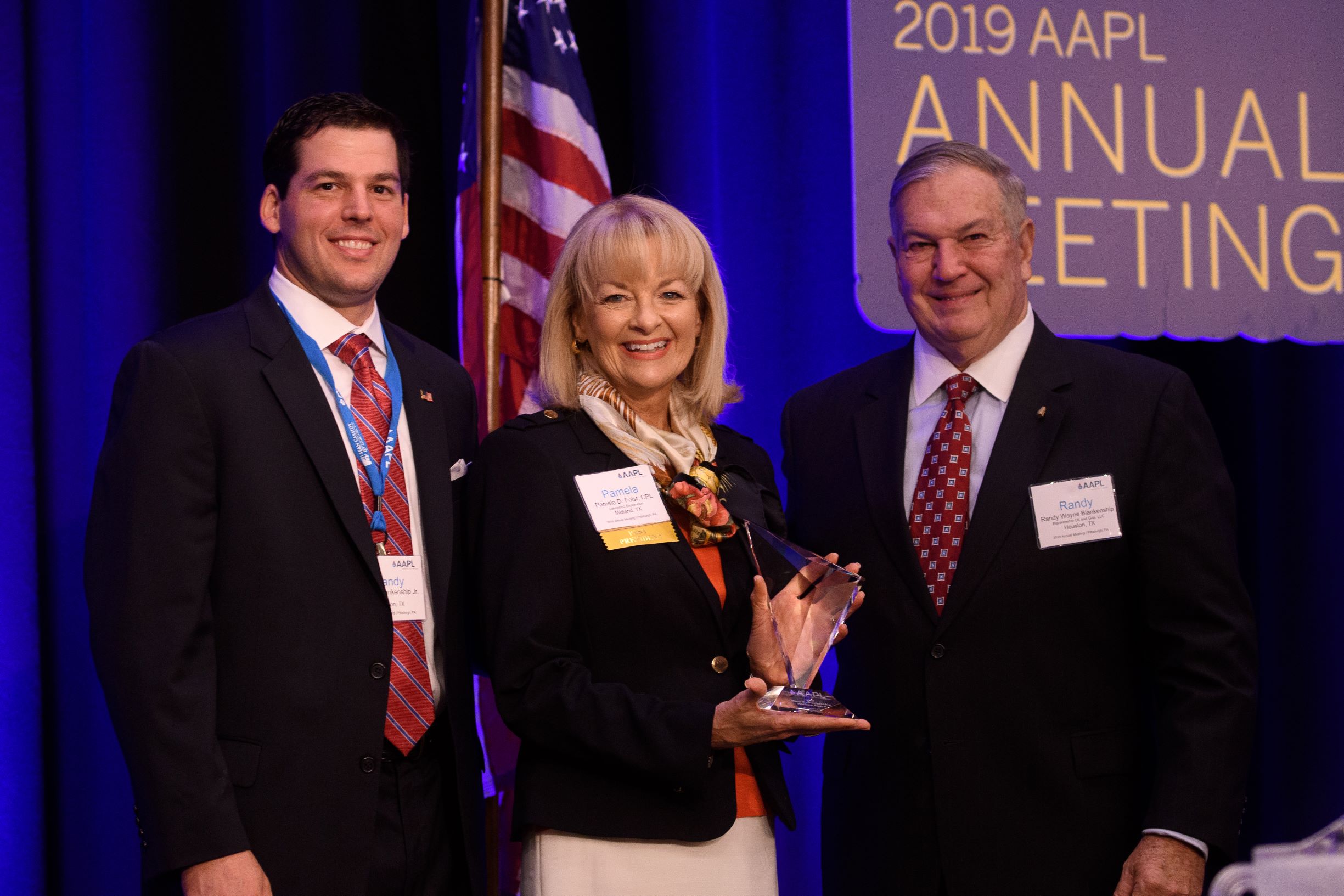 Event Title
Horizon Breakfast
Date/Time
Friday; 7:30am - 8:30am
More Info
New this year, the AAPL Educational Foundation is sponsoring the first annual Horizon Breakfast. This special event was created to celebrate and honor a trailblazing female land leader in the industry who has distinguished herself in her career, in the profession and has supported AAPL and its mission. This year's recipient of the Mary K. Blankenship Horizon Award is Pamela D. Feist, CPL. Feist is AAPL's first female president in its 65-year history. Our event features keynote speaker Natalie Jefferis, vice president of land and title for EQT Production Company.
About the Award: The Mary K. Blankenship Horizon Award is the product of a fund set up decades ago by former AAPL President Wayne Blankenship (1975) to honor his wife, Mary Blankenship, upon her passing. Originally, this fund supported the AAPL women's auxiliaries for many years until they ceased to exist in the early 90s. To continue the Blankenship legacy of generosity, the AAPL Educational Foundation established the new Mary K. Blankenship Horizon Award to honor female industry leaders and to be presented each year at AAPL's Annual Meeting.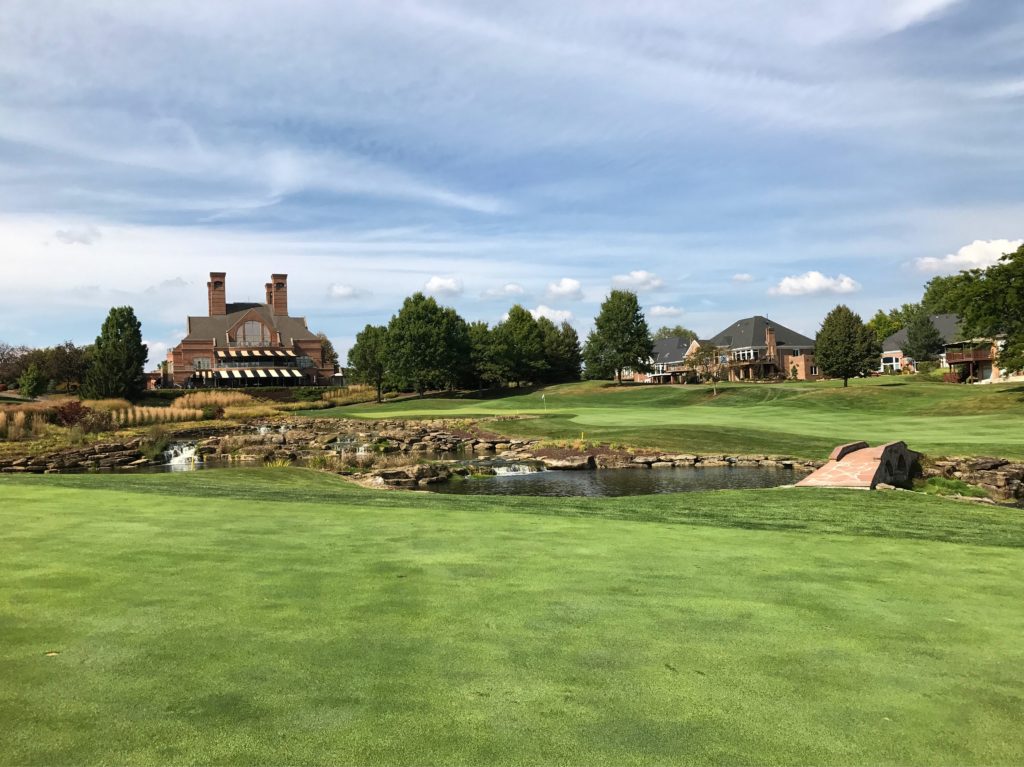 Event Title
AAPL Championship Golf Tournament
Date/Time
Friday; 6:15am - 2:00pm
More Info
Rolling forested hills, rich farmland and sparkling rivers make western Pennsylvania a visual treat and
a gorgeous backdrop for some of the best golf in the United States — and there is no better setting than
on the greens to network and develop new business partners.
Join fellow landmen for a round at the beautiful Club at Nevillewood Golf Course. The centerpiece of The Club at Nevillewood is the Jack Nicklaus Signature Course that opened for play in 1992. The entire routing plan was personally designed by Nicklaus and is perennially ranked among the top designed, most enjoyable and best maintained in Pittsburgh, accommodating golfers of all skill levels. This tournament will be well worth the investment in leisure fun and networking.
Separate registration required
Bus departs host hotel at 6:15 am; returns by 2:00 pm
Shotgun start at 8:00 am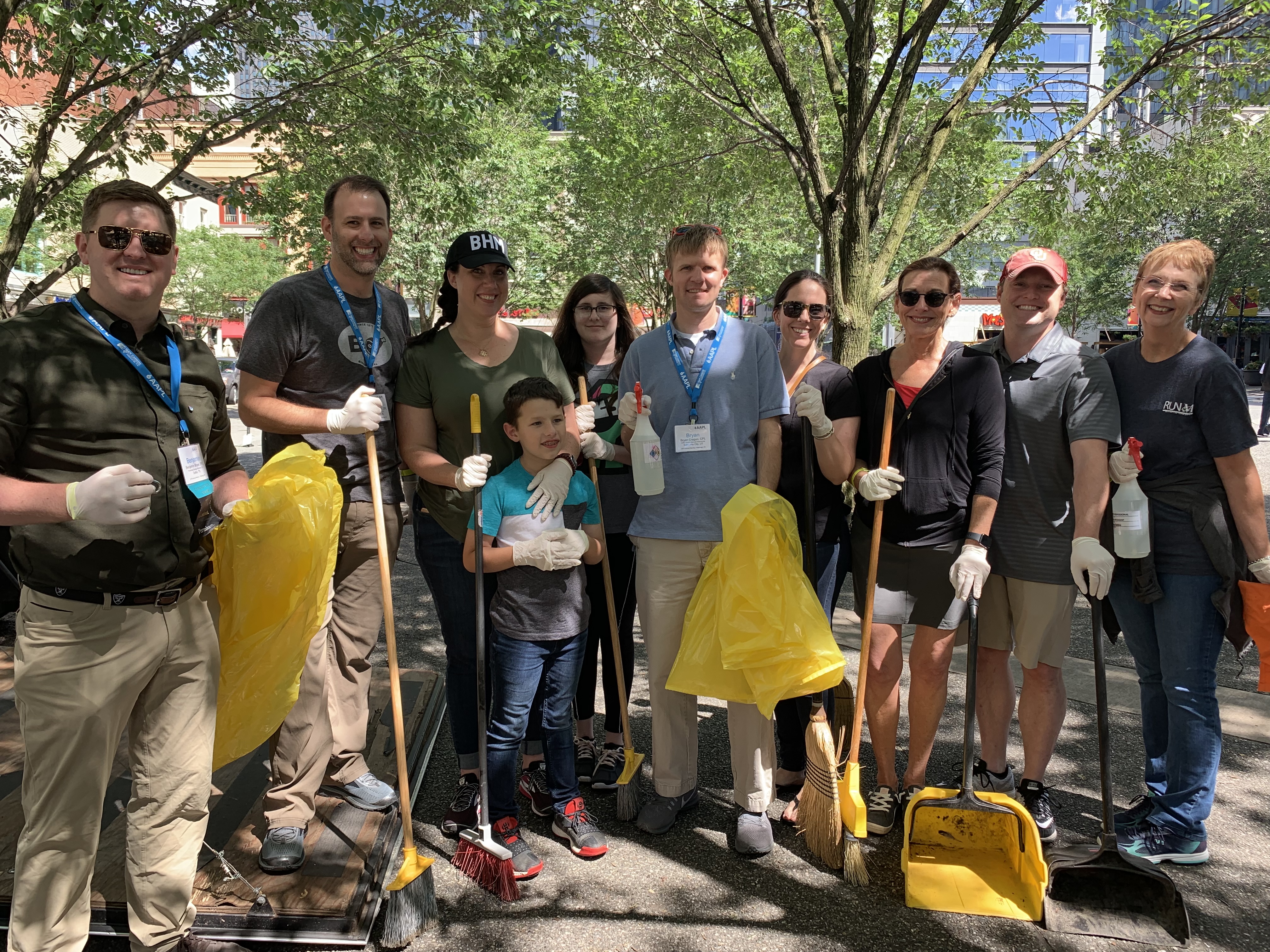 Event Title
Community Service Project
Date/Time
Friday; 3:30pm - 5:00pm
More Info
Jerris Johnson coordinated with the Pittsburgh Downtown Partnership to assist with their ongoing beautification efforts. Anticipate basic improvement projects in the immediate area, such as litter removal, weeding, cleaning public fixtures, etc.

Anyone is welcome to participate; Annual Meeting registration is not required! Children are welcome, too, as long as they remain with their parent/guardian and a waiver is signed.
This outing is going to be a fantastic chance to spend some time outdoors after a day of classes and show that the oil and gas industry and America's Landmen are making a positive impact everywhere they are.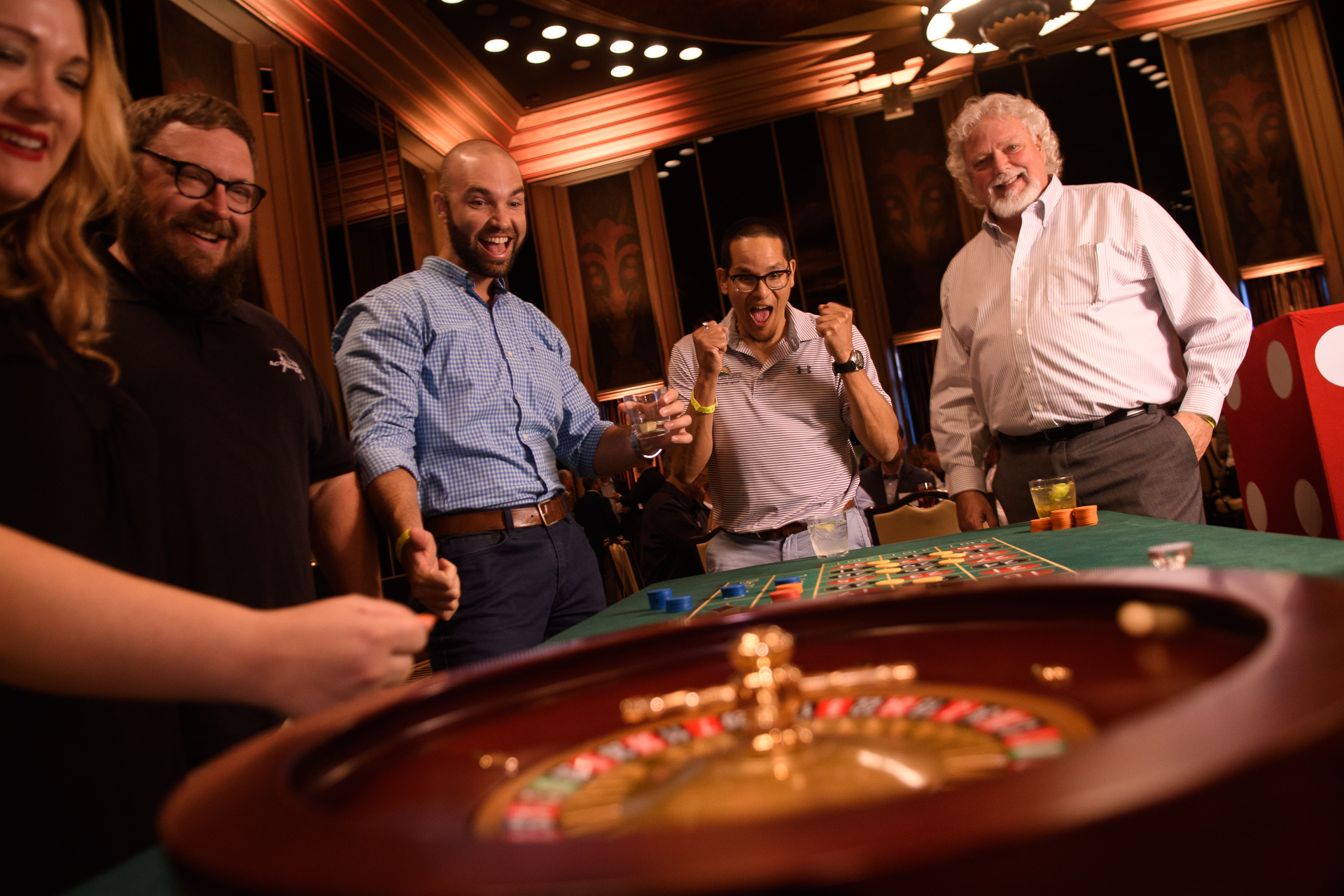 Event Title
Landman Bash
Date/Time
Friday; 7:00pm - 10:30pm
More Info
There is no better way to cap off a week of education and business than at the popular Landman Bash! Join us for a fun-filled evening with entertainment, delicious food, dancing and visiting with landmen and their guests from all over the country. A formal dinner buffet is provided along with a hosted bar.
This year's bash theme is Black and Gold Monte Carlo Casino Night. Dress up or dress down, it's up to you to interpret how best to embrace our host city's signature colors: black and gold.
Meeting Photos