Articles
Education: The Cornerstone of AAPL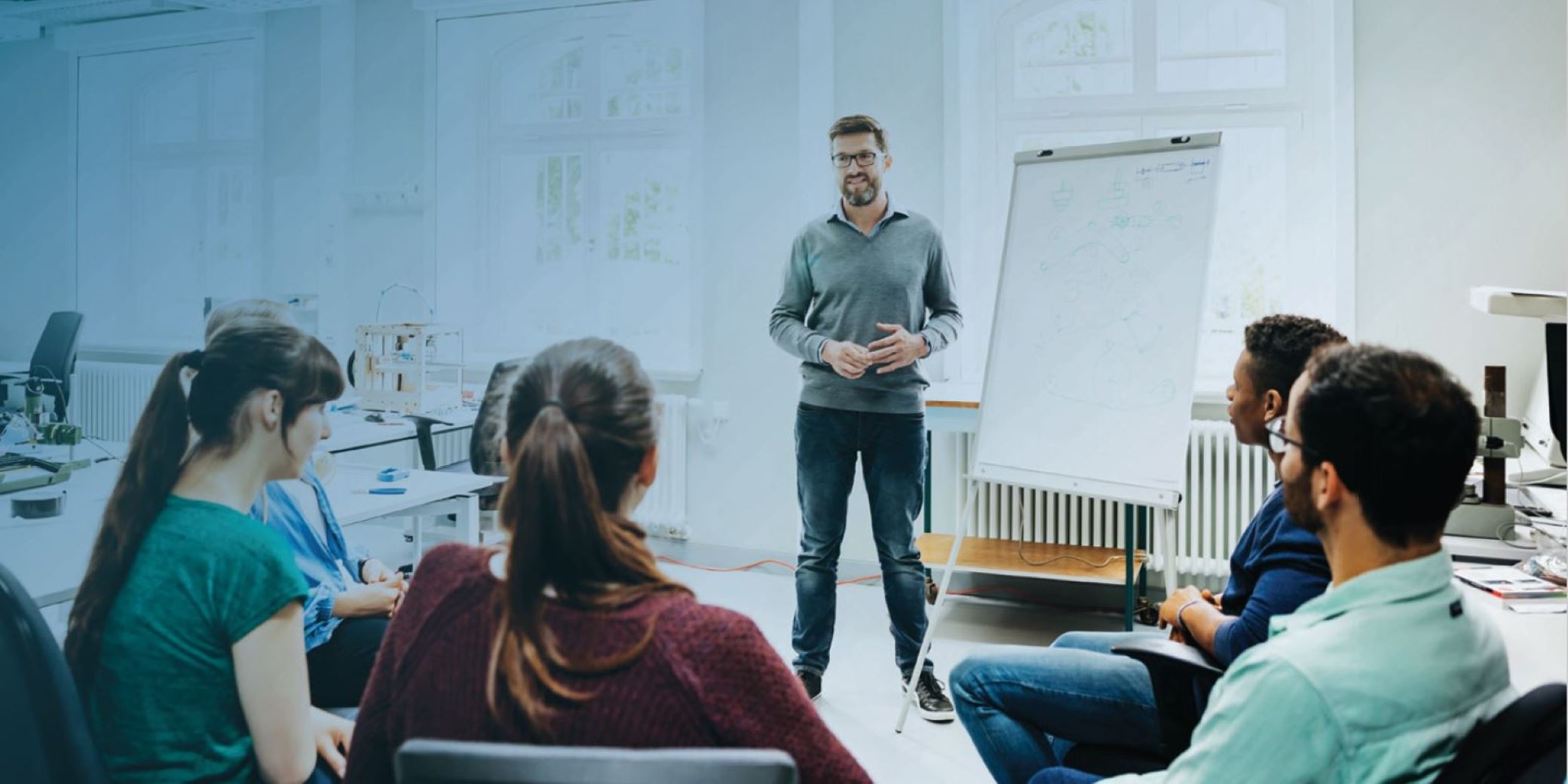 Featured in Landman, July/August 2019 / By Stacey J. Garvin, Director of Education & Member Services
During this past year, AAPL has made significant efforts to expand our educational offerings by adding three new courses: Petroleum Economics, Negotiations and Introduction to Field Land Practices. Each is in response to membership feedback regarding courses that would benefit today's landman.
Having worked in the industry for many years, it has been my observation that great deals don't just happen — they are negotiated with a deep understanding of the financial impact to both parties. Landmen in our current market must have a thorough understanding of not only the acreage position, the ownership of minerals/surface, and the amount of acreage that is needed to capture the prospect or play, but they must also understand the financial implications of underlying costs, royalties, surface restrictions and the key technical data for making an economic evaluation. Just as there can be "no grease without a lease," there cannot be a viable economic project without a multidisciplinary team of geologists, drillers, attorneys, regulatory specialists, right of way agents and surface personnel all working together with a common purpose to get the job done right the first time.
Financial metrics that are helpful in business decisions for projects are typically measured in terms of net present value, rate of return and payout. There are many other economic indicators that may be used, each with its own strengths and weaknesses. However, besides net present value, there are other economic indicators that are especially helpful for landmen:
Rate of return is mathematically derived as the only discount rate that forces the NPV to be exactly zero.
Payout (or payback) is a meaningful indicator of how long it takes a project to recoup its capital expenditures from the profits.
A profitability index is a measure of the earning power of each dollar of capital and is calculated by taking the total after-tax cash flow for the life of the project and dividing it by the total capital expenditures. This indicator may be done on either an undiscounted or a discounted basis.
The landman, working with all available internal resources and disciplines, needs to understand the details and impacts to the business by having a knowledge of how decisions on royalty rates and bonuses paid can impact the viability of getting a well drilled or executing an entire program of wells in a particular basin or geologic trend.
As a landman, deepening your understanding of the business variables that can impact the economics of a project will make you a more knowledgeable business professional and allow you to have richer conversations with C-suite executives in your organization. As you are able to add more value to conversations that impact your company, your credibility will be enhanced and your professional stature will increase. I've found over the years that all that is really ever missing from obtaining great results is the right conversations with the right information.
Also adding to your internal and external credibility to others is AAPL certification. If you are not an RL, RPL or CPL, we encourage you to begin the journey. AAPL continues to provide testing for applicants anytime in our offices in Fort Worth, and we also have scheduled opportunities in various locations during the course of the year. Our website is detailed on the steps needed to begin the road to certification, and we encourage you to start the process by reading the information contained in the "Certification Specifications" section under the Education tab. AAPL staff members remain at your disposal to help you on the journey after you have reviewed the requirements for initiating the path to become recognized within your organization and externally as someone constantly striving for educational experiences that keep you up to date on regulatory, legislative and informative topics — empowering you to demonstrate the business acumen that is required to be the best landman possible.
In closing, I'd like to touch on one of the most important topics to the landman and business professional. That topic is ethics. I am excited to share with the membership that AAPL is in the final stages of shooting Ethics 360. This new series of 16 ethics videos explores the areas of business and professional course of a landman's career. Many of the situations presented conclude with the opportunity for the individual to do the right thing while also recognizing that there may be different solutions to a problem. The Standards of Practice and Code of Ethics were established to give landmen guidance and to reinforce that our profession requires that highest standard of care in the exercise of the landman's responsibilities. We will make the videos available through our website in the coming months, and they will serve as a great educational tool for individual landmen, small groups and local associations.