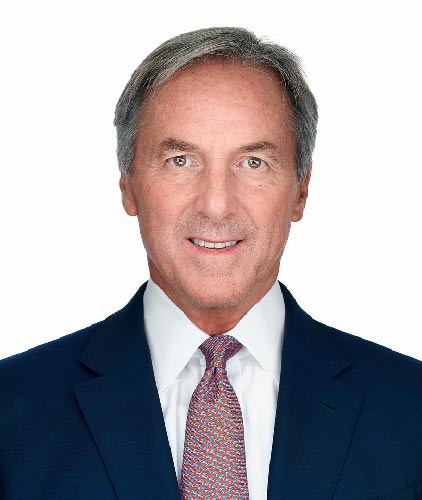 Brooks Yates, CPL
President
Brooks Yates, CPL, is senior vice president of A&D/land at Peregrine Petroleum Partners Ltd., an oil and gas exploration and production company with offices in Dallas and Houston and operations in Texas, North Dakota, Oklahoma and Louisiana. Prior to joining Peregrine, he spent over 15 years as vice president of land at Ventex Oil & Gas Inc. During the 1990s, he was land manager for The Rudman Partnership. A native of Mississippi and an alumnus of The University of Mississippi, Yates began his career in the oil and gas business as a landman in various land roles with Hunt Energy Corp. and Placid Oil Co. in the 1980s before being moved to Shreveport and ultimately Dallas.
A member of AAPL since 1985, Yates served on the Executive Committee as first vice president during 2022-23, treasurer during 2010-11, spent three terms as a director and chaired multiple committees, including the NAPE Advisory Board, NAPE Operators Committee, Southwest Land Institute, Publications Committee and Marketing Committee. He also previously served on the AAPL Investment Advisory Board, Legislative and Regulatory Committee and Ethics Committee. He currently serves on the NAPE Operators Committee. He earned his CPL designation in 1991.
Yates is a longtime member of the Houston Association of Professional Landmen, the Ark-La-Tex Association of Professional Landmen and the Dallas Association of Petroleum Landmen, where he served as president in 1992 and 2008 and was named Landman of the Year in 2009 and 2021. The Texas Independent Producers and Royalty Owners Association included him among the Texas Top Producers in 2013.
In addition, Yates is president of the Dallas Producers Club, a member of the Dallas Wildcatters board and chairman of the Southwest Land Institute, a position he has held since 2014. He also is listed as a Founding Advisory Committee member of the University of Texas Energy Management Program and is a founding member of the Texas Alliance of Landman Associations.
Yates lives in Dallas with wife Linda. Married for 36 years, they have been active members of Highland Park Presbyterian Church where he served as deacon and on various committees. They have three children and two grandchildren.