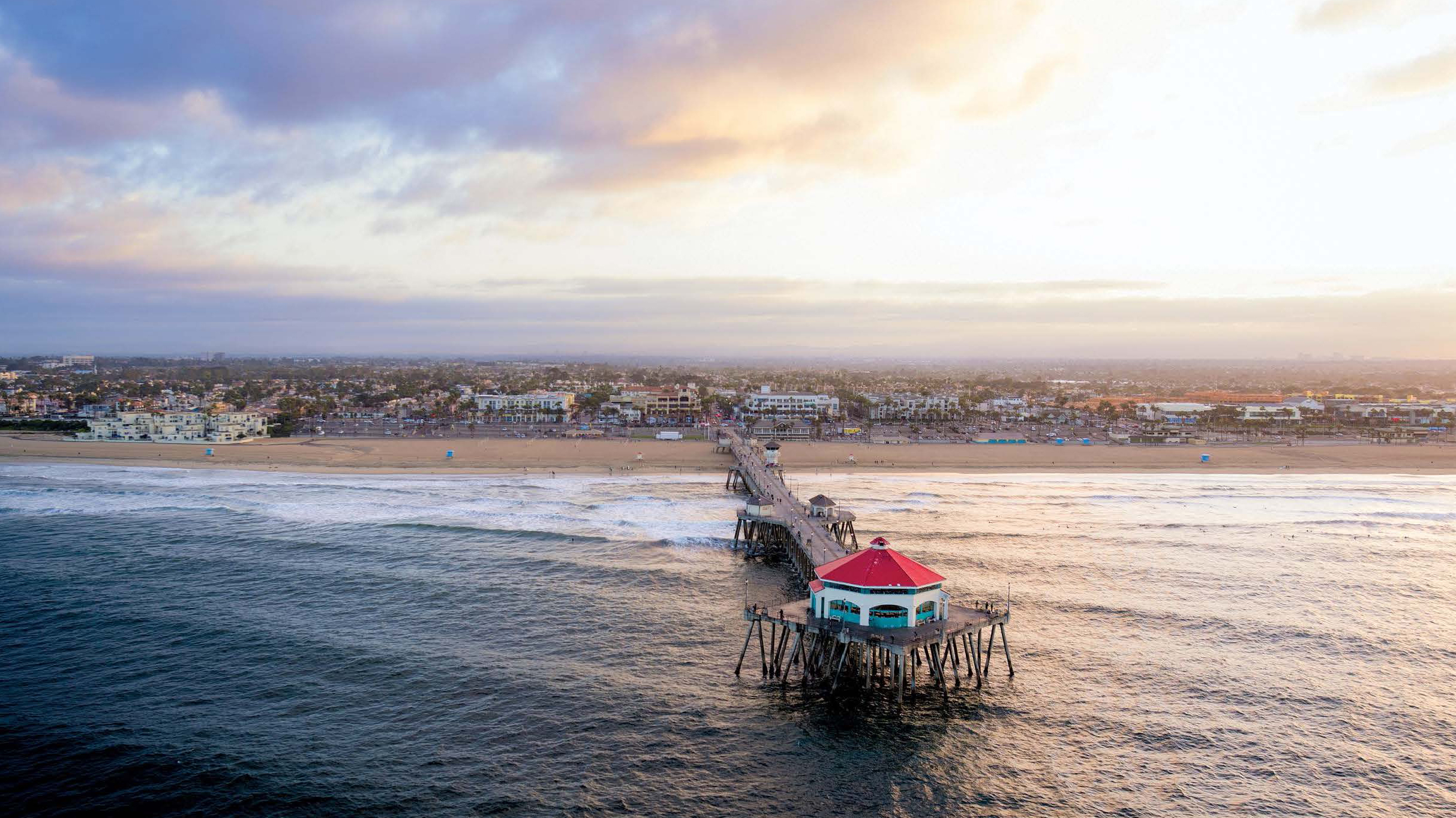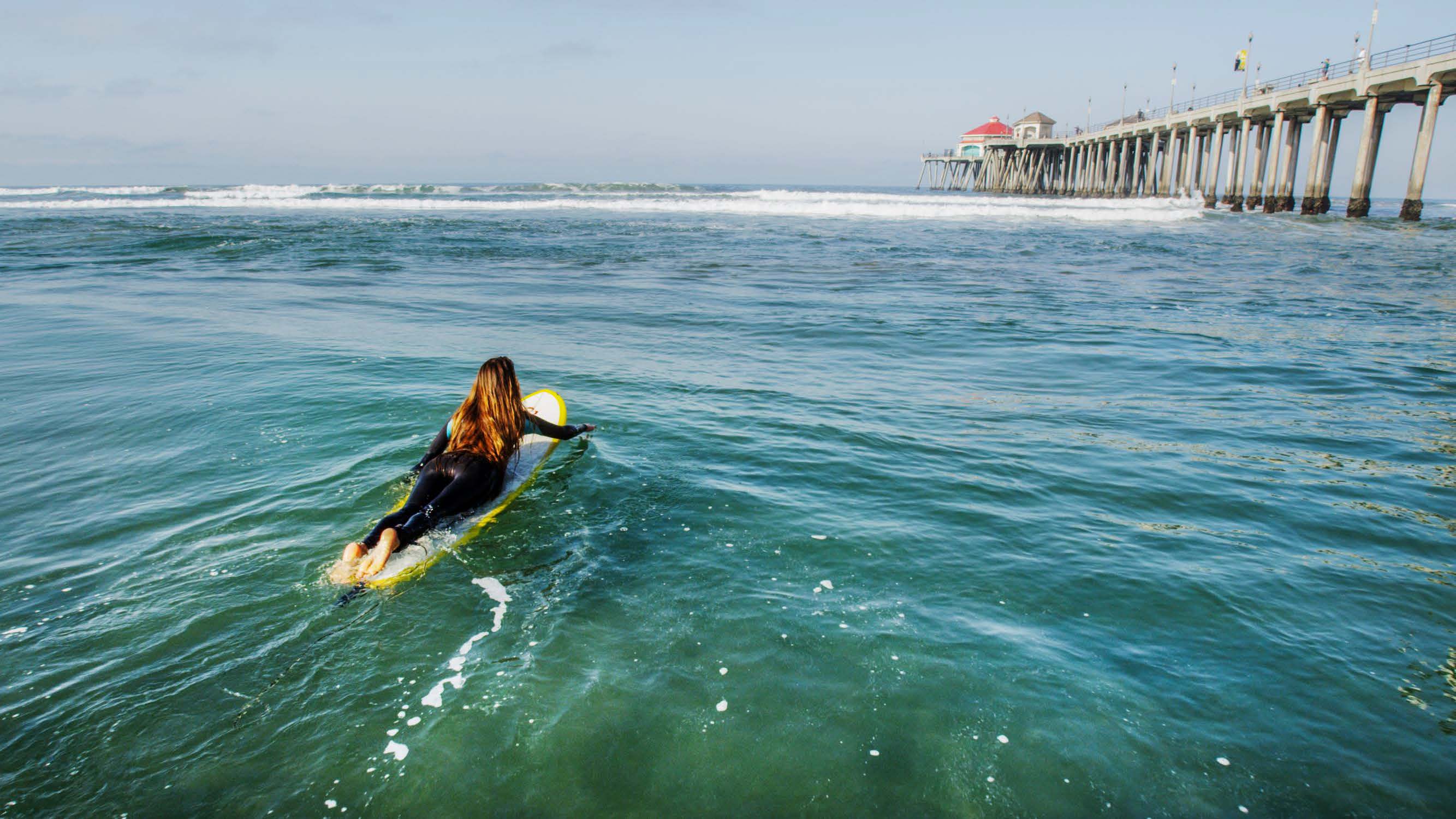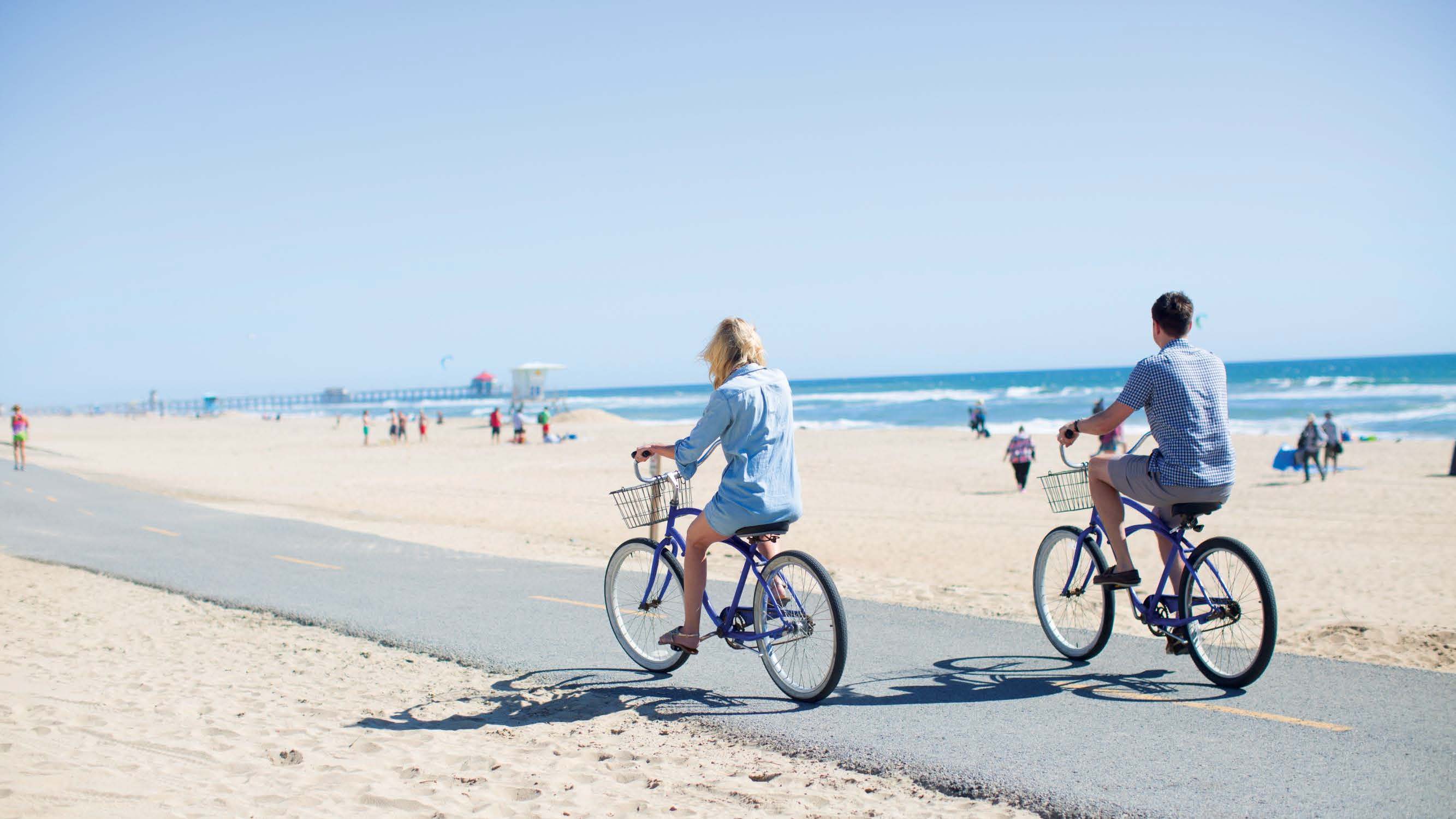 Location/Hotel Information
Hyatt Regency Huntington Beach
21500 Pacific Coast Hwy
Huntington Beach, CA 92648
The group rate deadline at the host hotel has passed, and rooms are sold out at the resort for the duration of the conference. Rooms are still available at excellent hotels within walking distance, including The Waterfront Beach Resort by Hilton (0.2 mi.) and Paséa Hotel & Spa (0.3 mi.).
More Info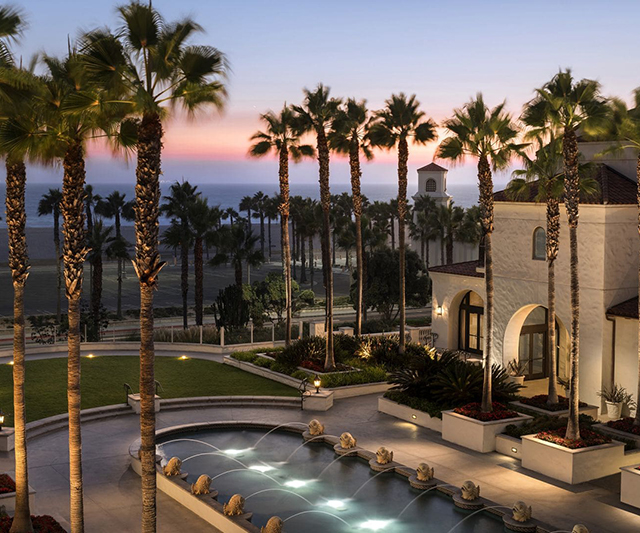 Keynote Speakers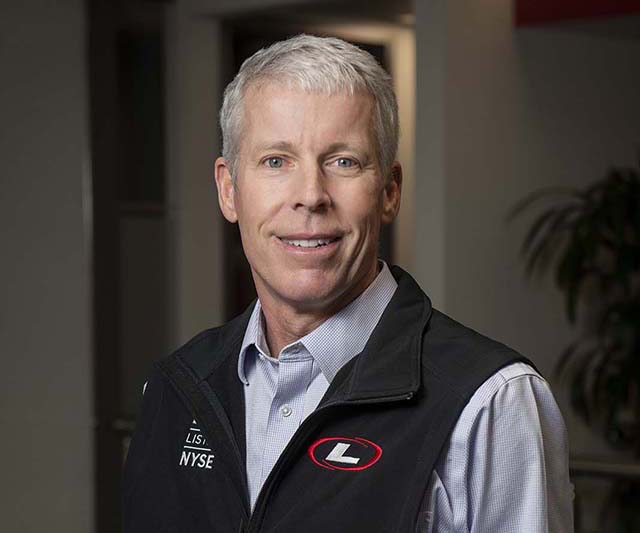 Chris Wright
CEO, Liberty Energy
Read Bio
Self-described tech nerd turned entrepreneur, Chris Wright serves as chief executive officer and chairman of the board of Liberty Energy. He is a dedicated humanitarian with a passion for bringing the benefits of energy to every community in the world. This passion has inspired a career in energy working not only in oil and gas but fusion, solar and geothermal. He embraces all sources of energy if they are abundant, affordable and reliable.
Wright has become a bold advocate, bringing rational thought to the energy dialogue. He has spoken on energy and the merits of the Shale Revolution to the UK House of Lords and state and federal lawmakers, with multiple appearances on network TV, documentaries and podcasts. Recently, his #ThankYouNorthFace campaign went viral with over 5 million views, forcing a sober discussion on the multiple uses of oil and gas in products.
He completed an undergraduate degree in mechanical engineering at MIT and graduate work in electrical engineering at both UC Berkeley and MIT. He founded Pinnacle Technologies and served as CEO from 1992 to 2006. Pinnacle created the hydraulic fracture mapping industry and its innovations helped launch commercial shale gas production in the late 1990s. Wright was chairman of Stroud Energy, an early shale gas producer, before its sale to Range Resources in 2006. Additionally, he founded and serves as executive chairman of Liberty Resources and Liberty Midstream Solutions and also sits on the board of directors for Urban Solutions Group, and the Federal Reserve Bank, Denver Branch.
He grew up and currently lives in Colorado with his wife, Liz. He is a passionate father, skier, cyclist, climber and outdoor enthusiast. He serves on the board of numerous nonprofits including PERC, ACE Colorado, ACE Montana, PRI and the YCCF.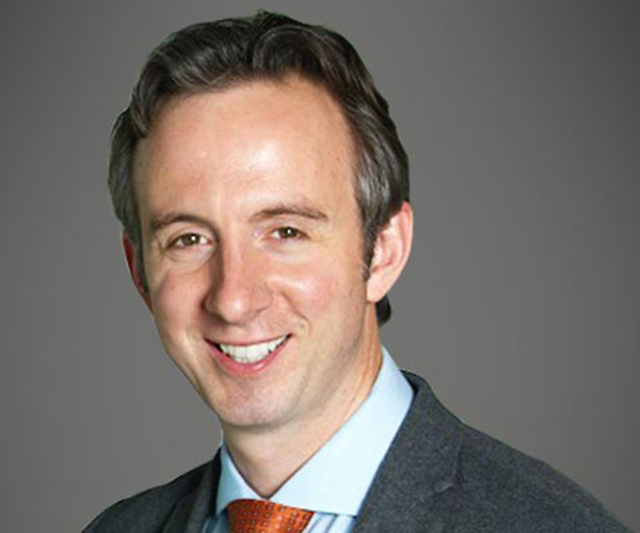 James Coleman
Professor, SMU Dedman School of Law
Read Bio
James Coleman is a professor at Southern Methodist University's Dedman School of Law and a fellow at the American Enterprise Institute. He received his undergraduate degree in biology and his law degree from Harvard University. After law school he practiced energy and appellate law at Sidley Austin in Washington, D.C. Before SMU, he taught at the University of Calgary's law school and business school. He also served the provincial government as part of the Alberta Royalty Review expert panel, which modernized management of Alberta's oil and gas resources. Before Calgary, he served on the faculty at Harvard Law School as a Lecturer on Law. Coleman's scholarship explores how global energy companies respond to competing pressures from investors and regulators in multiple jurisdictions. He teaches oil and gas law, energy law and energy transport and trade.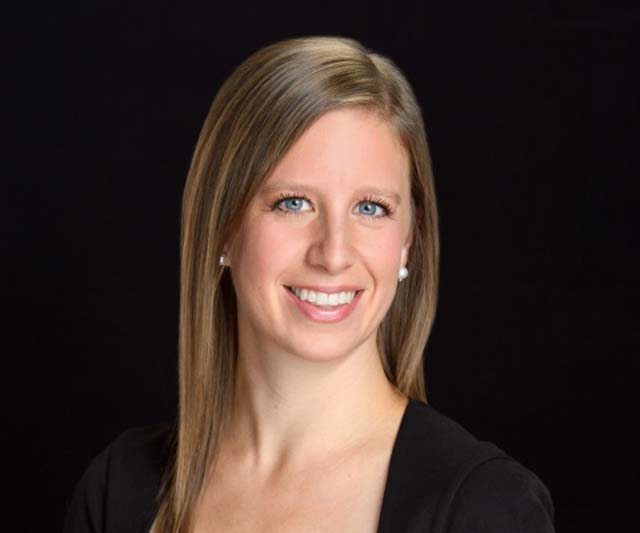 Andrea Tettleton
Attorney
Read Bio
Andrea K. Tettleton is a partner with Seabaugh & Sepulvado LLC and managing attorney of the Baton Rouge sector of the firm's oil and gas division. She graduated magna cum laude from Texas Christian University in Fort Worth, Texas, with a bachelor's degree in psychology in 2006. She obtained her Juris Doctorate cum laude from Louisiana State University in 2009. Tettleton was selected as a Louisiana Super Lawyers Rising Star in the area of Energy and Natural Resources in 2019, 2020, 2021 and 2022. In 2022, she was named to the Louisiana Mineral Law Institute Advisory Council. She is currently serving as president of the Women's Energy Network Global Board.
Schedule of Events
Schedule and education topics are subject to change.
Wednesday, June 14
8 a.m. – 6 p.m.
Registration
3 – 5 p.m.
Local Association Roundtable & Networking Session
6 – 7:30 p.m.
Welcome Reception
Hyatt Regency Mariner Ballroom
Thursday, June 15
7 a.m. – 5 p.m.
Registration
7:30 – 8:40 a.m.
Horizon Breakfast
Andrea Tettleton
9 – 11:30 a.m.
Opening Session: Awards & Keynote
Chris Wright
11:30 a.m. – 12:50 p.m.
Membership Luncheon & Business Meeting
12:30 – 5 p.m.
Field Trip: THUMS Islands Tour*
1:10 – 2 p.m.
Freeze-Related Lease Litigation: The Growing Storm in the Oil Patch
Tom Ciarlone and Demetri Economou
1:30 – 4:30 p.m.
Field Trip: Signal Hill Petroleum Tour*
2:10 – 3 p.m.
Logistics & Value Chain for Oil & Gas
Tom Seng
3:10 – 4 p.m.
Frank Dialogue on the Energy Transition
Dwayne Purvis, P.E.
4:10 – 5 p.m.
Enron, Ethics and Educating Tomorrow's Leaders
Mike S. McConnell
5 – 6:30 p.m.
Hot Play Happy Hour Socials
Huntington Beach House
Friday, June 16
7:30 – 8:30 a.m
Yoga on the Beach
7:30 – 11 a.m.
Field Trip: Signal Hill Petroleum Tour*
7:30 a.m. – noon
Field Trip: THUMS Islands Tour*
8 a.m. – 5 p.m.
Registration
8 – 8:50 a.m.
Recent Significant Energy Cases in Producing States
Charles Sartain
9 - 9:50 a.m.
The Suspense Is Killing Me (The Scary Reality of Suspended Revenue)
Robert Sher
10 – 11:20 a.m.
Carbon Capture and Sequestration Panel
Cody Wagoner, Tara Righetti (moderator)
11:30 a.m. – 1 p.m.
Education Luncheon: How American Oil & Gas Can Secure the Energy Future
James Coleman
1:10 – 2 p.m.
Introduction to Well Logs and Their Interpretation for Landmen
Randy G. Mitchell
2:10 – 3 p.m.
Lazarus Wells: Resurrecting Dormant Production
Ben Brown
3:10 – 4 p.m.
Utility-Scale Solar Energy Leasing
Robert H. Wilson III
4:10 – 5 p.m.
Mineral Buying Business
Heath Thompson
7 – 11 p.m.
Landman Bash
SeaLegs at the Beach
Continuing Education Credits
The 2023 Annual Meeting will offer 17.5 continuing education credits. An additional 3.5 hours of continuing education credits may be earned on the field trip opportunities to THUMS Islands or Signal Hill Petroleum.
Continuing legal education credits have been approved for the following states:
Colorado – 11 general, no ethics
Louisiana – 8.66 general, 1 ethics
Ohio – 5 general (additional CLEs pending)
Oklahoma – 10.5 general, 1 ethics
Pennsylvania – 9 general, 1 ethics
Texas – 10 general, no ethics
Utah – 10 general, 1 ethics
West Virginia – 6.6 general, no ethics
CLEs have been applied for and are pending in California.
Special Events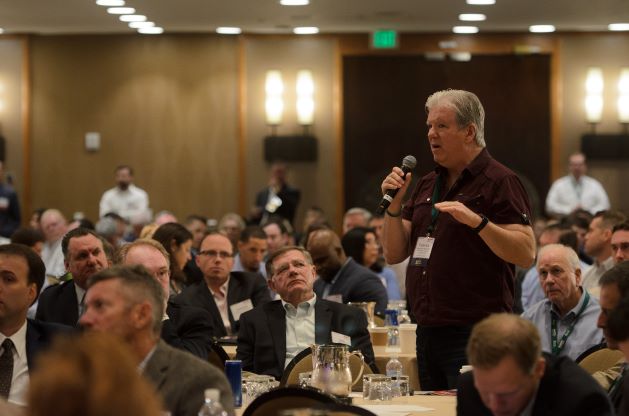 Event Title
Local Association Roundtable & Networking Session
Date/Time
June 14; 3-5 p.m.
More Info
Contribute your thoughts, solutions and ideas related to topics impacting local associations at the Local Association Roundtable!
Roundtable discussions will begin at 3 p.m. followed by a light reception.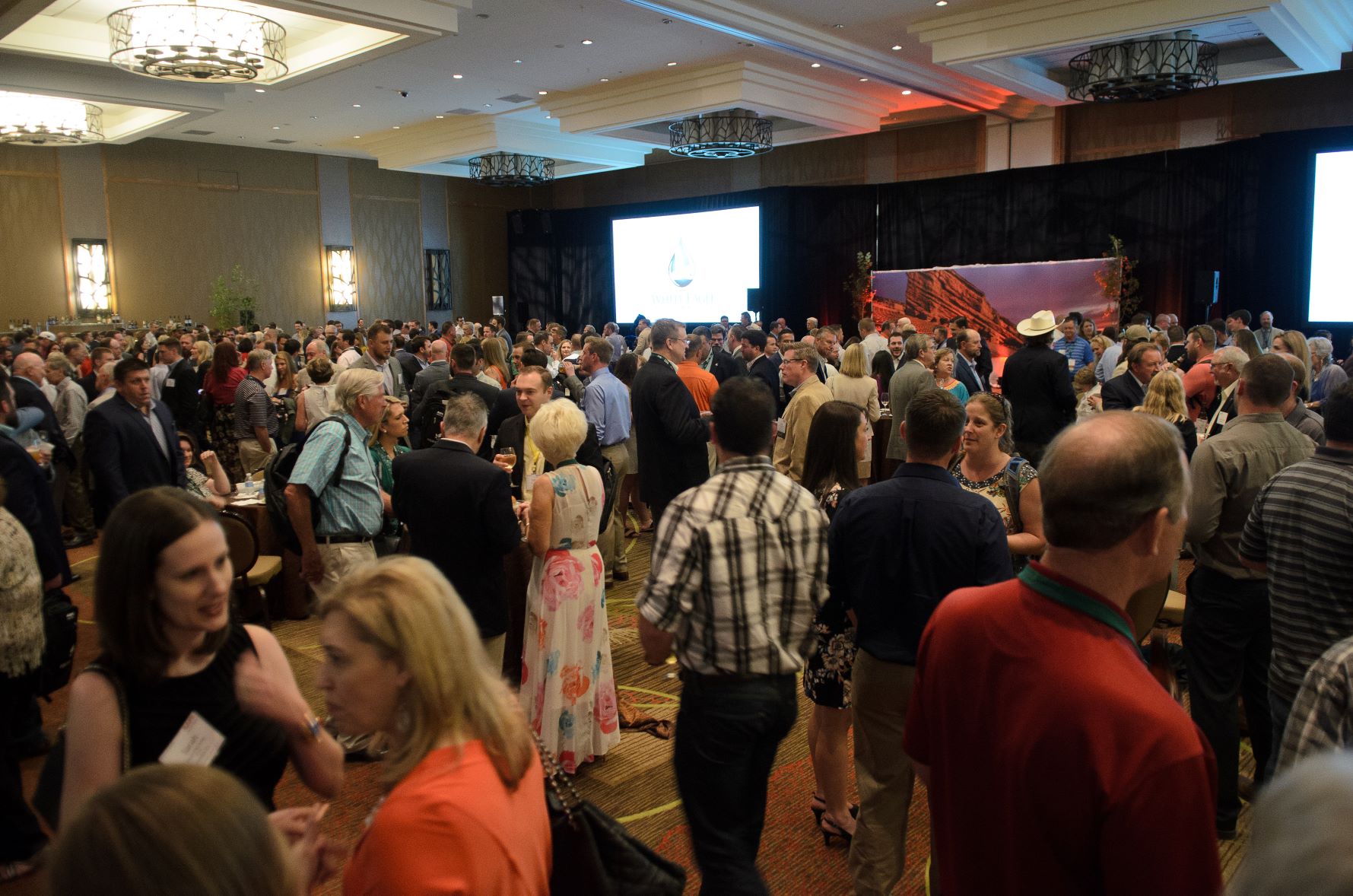 Event Title
Welcome Reception
Date/Time
June 14; 6-7:30 p.m.
More Info
We're rolling out the red carpet at this year's Annual Meeting Welcome Reception. As the official opening to AAPL's 69th conference and one of the most popular networking events for landmen, this reception is a great place to connect with other attendees and make plans for your time in Huntington Beach. Conveniently located in the Mariner Ballroom of our host hotel, guests will enjoy a special Hollywood themed evening with celebrity impersonators, caricature artists and photo booths along with specialty foods and cocktails in the spirit of the Golden State.
The suggested dress attire is business casual.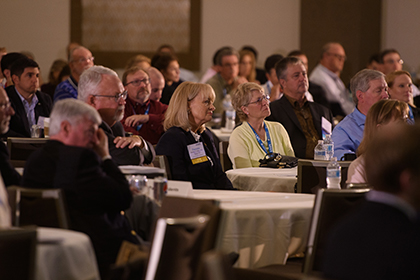 Event Title
Horizon Breakfast
Date/Time
June 15; 7:30-8:45 a.m.
More Info
This special event was created to celebrate and honor a trailblazing female land leader in the industry who has distinguished herself in her career, in the profession and has supported AAPL and its mission.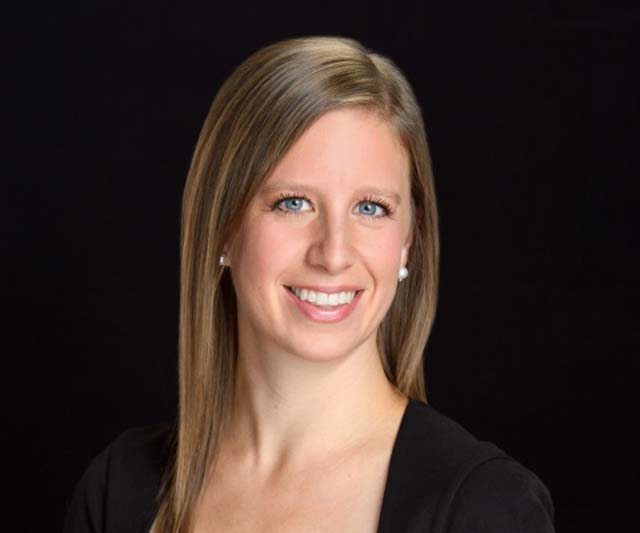 Keynote Speaker: Andrea Tettleton
About the Award: The Blankenship Family Horizon Award is the product of a fund set up decades ago by former AAPL President Wayne Blankenship (1975) to honor his wife, Mary Blankenship, upon her passing. Originally, this fund supported the AAPL women's auxiliaries for many years until they ceased to exist in the early '90s. To continue the Blankenship legacy of generosity, the AAPL Educational Foundation established the Blankenship Family Horizon Award in 2019 to honor female industry leaders and to be presented each year at AAPL's Annual Meeting.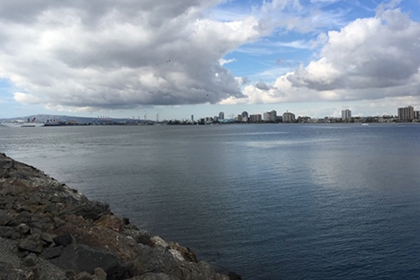 Event Title
Field Trips
Date/Time
June 15-16; 1-5 p.m.; 7:30 a.m. - noon
More Info
AAPL is offering tours of local production sites that highlight the oil and gas activity in the area. Field trips require separate registration and are sold out!
CRC THUMS Islands Field Trip
CRC THUMS Islands was built back in 1965 to access the oil reserves of the Wilmington Field and today produces more than 20,000 barrels of oil per day from an integrated network of about 2,000 production and water injection wells. Earn 3.5 CEUs while learning more about this iconic island!
Open to adults and children over 90 pounds.
Cost: $60 per person; includes transportation and bottled water and/or snack item.
Thursday, June 15 from 12:30-5 p.m. SOLD OUT
Friday, June 16 from 7:30 a.m. - noon SOLD OUT
Signal Hill Petroleum Field Trip
Signal Hill Petroleum is a privately owned California-based energy company specializing in responsible and sustainable exploration and production as operations co-exist with residential and commercial neighbors. Earn 3.5 CEUs on this field trip!
Open to all ages.
Cost: $60 per person; includes transportation and bottled water and/or snack item.
Thursday, June 15 from 1:30-4:30 p.m. SOLD OUT
Friday, June 16 from 7:30-11 a.m. SOLD OUT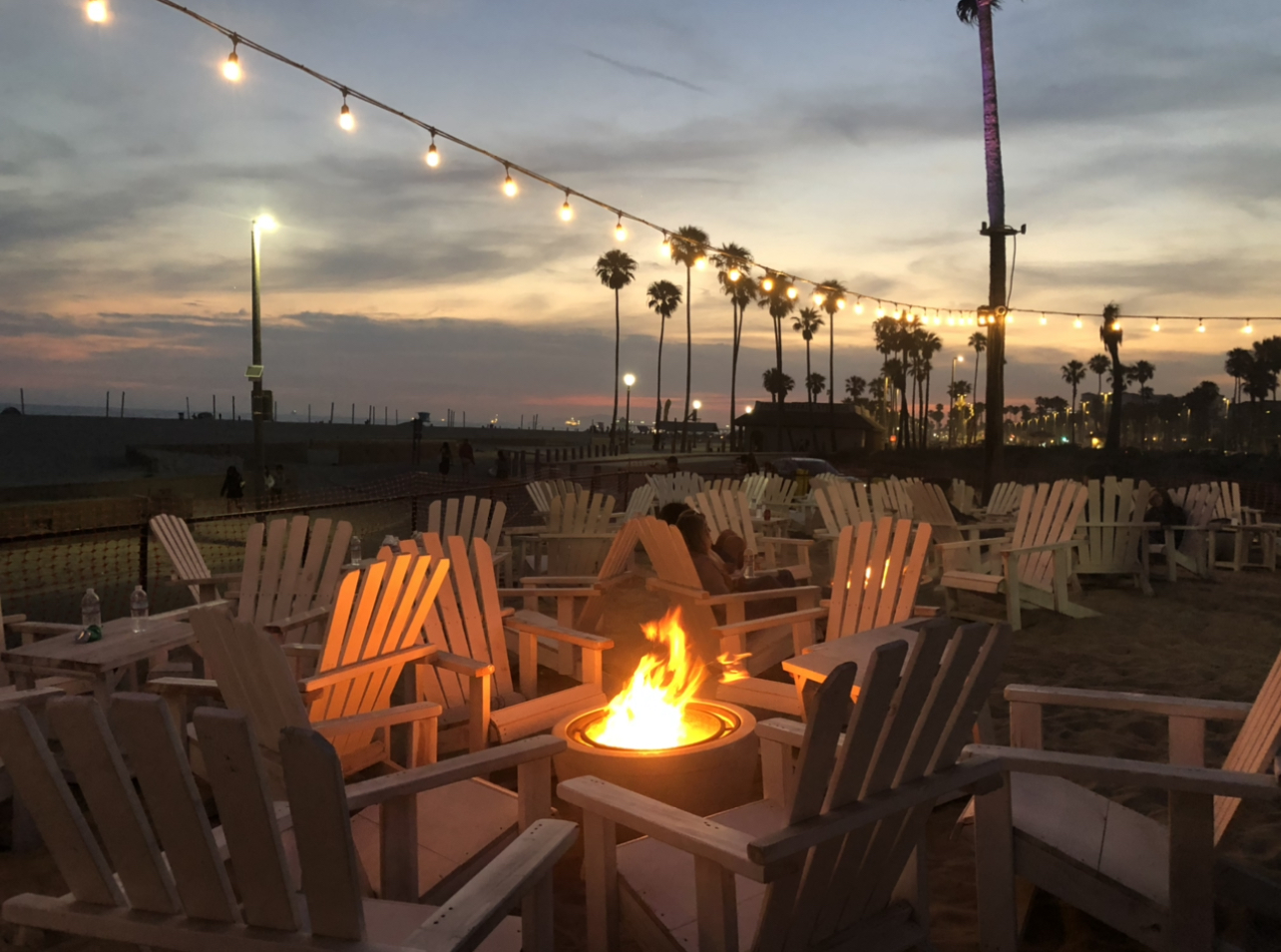 Event Title
Hot Play Happy Hour Socials
Date/Time
June 15; 5-6:30 p.m.
More Info
Following the education program on Thursday, make plans to network and make new connections with others that work in the energy industry at the happy hours, which are located oceanfront at the Huntington Beach House.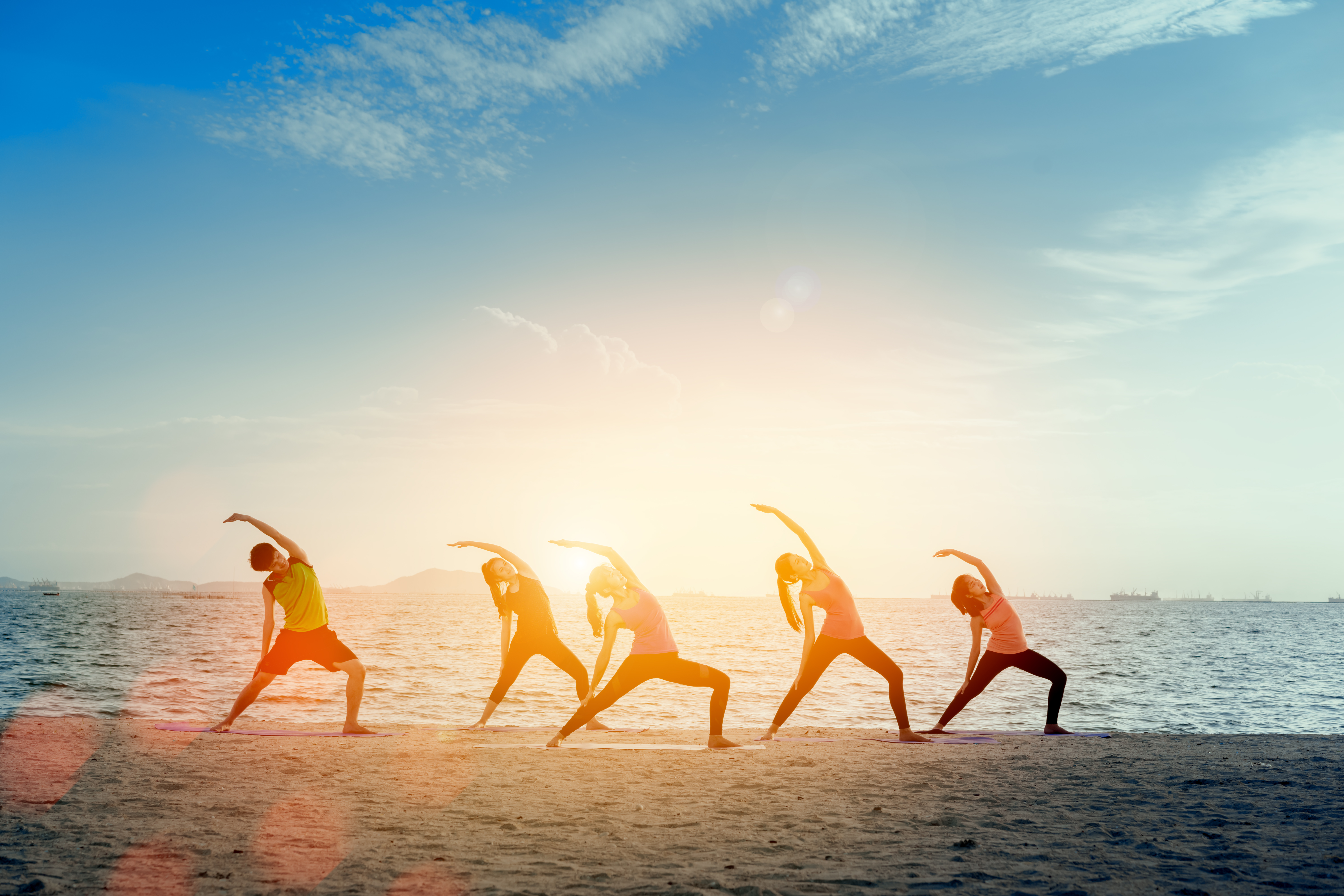 Event Title
Yoga on the Beach
Date/Time
June 16; 7:30-8:30 a.m.
More Info
Bring your towel and water and join AAPL member Harriet Robinson on the beach directly across from the Hyatt Regency Bridge walkway for yoga on the beach!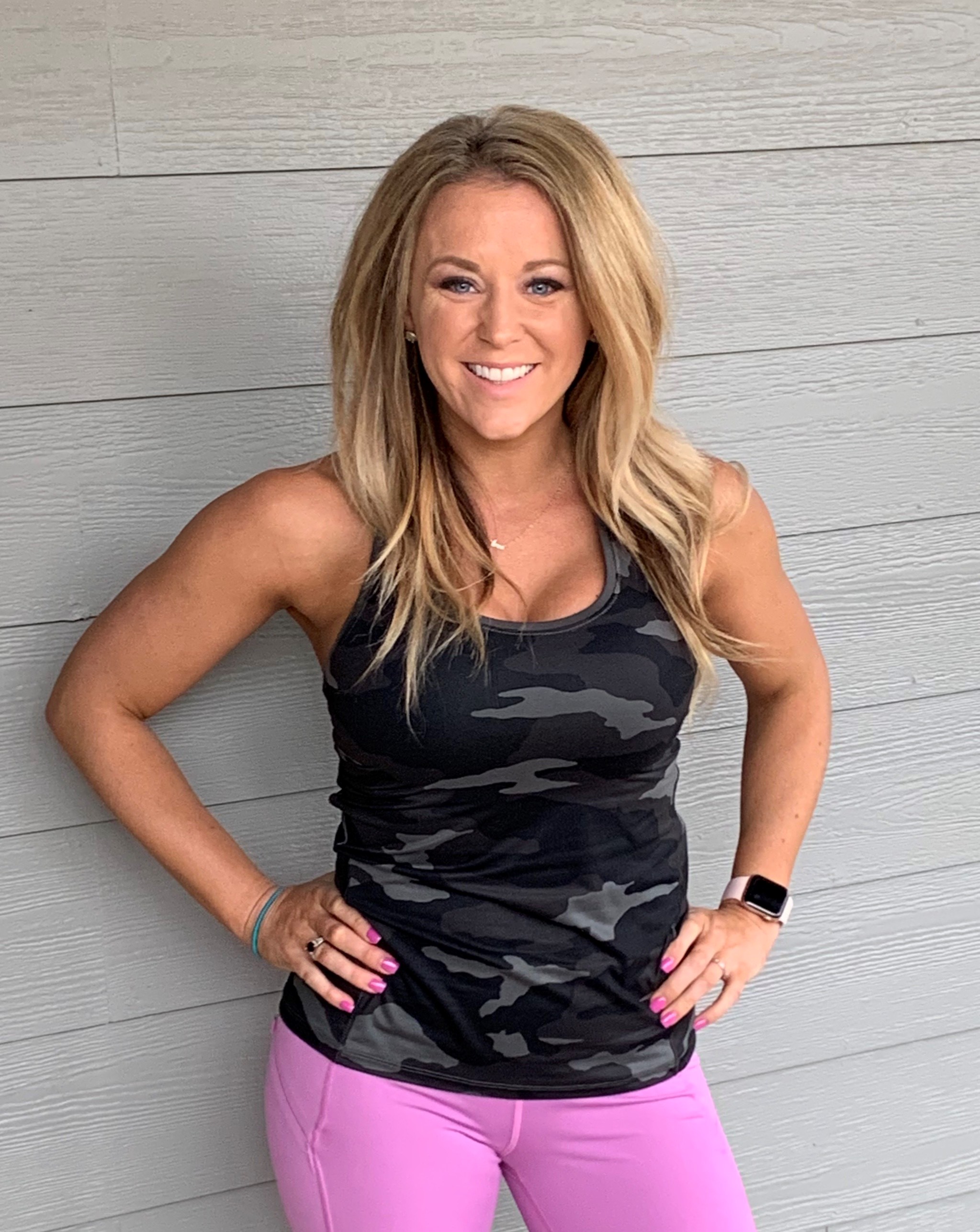 Harriet Robinson graduated from the University of Oklahoma in 2011 with a bachelor's degree in energy management. Currently, she works for EAG as business development manager. She has held multiple roles within the land profession, including in house, mineral acquisitions and divestitures and business development for land brokerages. Robinson is a member of AAPL and TAPL. Although she has a passion for the oil and gas industry, she also has a love for the health and fitness industry. She is a certified barre and Pilates instructor and holds her nutrition certification from Precision Nutrition. She started her own fitness company in September 2018, where she co-promotes local businesses in Tulsa, Oklahoma, by hosting classes at their facilities.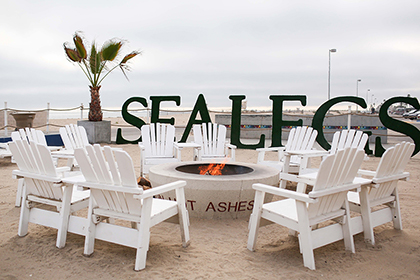 Event Title
Landman Bash
Date/Time
June 16; 7-11 p.m.
More Info
There's no better way to cap off a week of education and business than at the fabulous Landman Bash! Join us for a fun-filled Friday evening with live entertainment, delicious food, dancing and visiting with landmen and their guests from all over the country.
This year's theme is Landman Beach Bash. Partygoers will enjoy fun in the sand and SeaLegs at the Beach, an outdoor venue located on beautiful Bolsa Chica State Beach.
Dress will be casual, and beach attire is encouraged.
Spa Specials
Take time to unwind at the spa and enjoy a generous 20% AAPL discount on spa treatments through Pacific Water Spa located on the property of the host hotel.
Babysitting Options
Planning to bring your family? Consider Destination Sitters, LLC when looking for a babysitting option while you are in town.
Orange County Hotel Babysitting & Events Childcare
Resort and Valet Parking
AAPL has contracted a 57% discount on the resort fee and a 10% discount on valet parking fees.
Promote Your Business at Annual Meeting
With high exposure sponsorship packages available, including premier packages, registration bags and much more, you will have the perfect opportunity to put your company's name and logo in front of hundreds of landmen, dealmakers and executives.
Contact Dondria Roozee to customize a package or if you have questions about sponsoring.