Group Insurance
Through partnerships with GeoCare Benefits Group Insurance and Roach Howard Smith & Barton, AAPL offers insurance coverage for health, life, automobile, property, errors and omissions and workers' compensation to members in the United States and abroad. These partners specialize in offering association benefits, and their programs are designed to meet the needs of landmen and land-related professionals.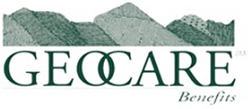 AGIA GeoCare Benefits Group Insurance
AAPL encourages members to participate in our GeoCare Group Insurance Program provided by AGIA. One of the major advantages of this program is the portability of the coverage, for insured members may keep their coverage regardless of whether they are employed, work as independents, or are between jobs.
Medical insurance is available through the GeoCare Members' Private Medical Insurance Exchange. This exchange operates like a marketplace where members needing medical insurance may select from plans in order to suit their needs and budgets.
Other types of insurance include term life, dental, disability income, long term care, Medicare supplement, cancer expense, and in-hospital coverage. The program also sponsors auto, homeowner, and other personal lines coverage plus an ID theft assistance program.
Please visit the website listed below for information on how to select coverage through GeoCare third-party providers. AGIA (1-800-337-3140) only provides life insurance coverage.
For more information, please contact:
Phone: 1-800-337-3140 (AGIA)
E-mail: geocarebenefits@agia.com
Web site: www.geocarebenefits.com
Address: PO Box 9159, Phoenix, AZ 85068

Landman Errors and Omission Insurance
Members of AAPL can take advantage of the affordable broad insurance program available for landmen (individuals, companies or brokers). Additionally, general liability, property, automobile and workers' compensation insurance are also available.
Every industry has its unique risks. We have worked closely with Landmen for over 15 years to help manage risks specific to this industry. Along with the normal Liability and Property coverages, an Errors & Omissions policy was designed to cover all Landmen operations. Our program for Landmen has been developed with the advice and counsel of the American Association of Professional Landmen and designed specifically for their members.
For more information, please contact:
Dylan Sellers
Roach Howard Smith & Barton
Direct: 972-744-2735
Mobile: 214-240-4474
E-mail: dsellers@rhsb.com