NAPE
NAPE is one of AAPL's crowning achievements. In the early 1990s, a small group of visionary landmen created an event to bring prospectors and investors together in one central marketplace to buy and sell deals. The site of the first NAPE was Houston, Texas and it has been held there ever since, with an initial attendance of 800 to more than 12,000 today.
Since its inception, AAPL has included industry partners Independent Petroleum Association of America (IPAA), Society of Exploration Geophysicists (SEG) and American Association of Petroleum Geologists (AAPG) in the venture, including the avenue to establish countless new projects and launch untold opportunities. The keys to NAPE's success are constant improvement and growth, and AAPL is positioned to make sure these factors are achieved.
Please visit the NAPE Expo website for more information.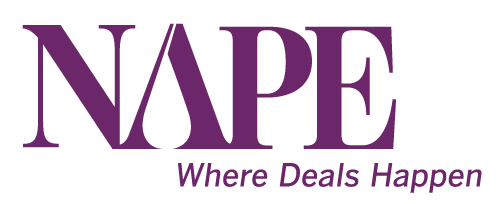 NAPE Summit Week — Feb 7-9, 2024 | Houston
Did you know AAPL is the managing partner of NAPE — the world's largest international marketplace for the upstream energy business. In addition to the unsurpassed networking opportunities, the annual NAPE Summit hosts a Global Business Conference with top industry experts as featured speakers and the NAPE Charities Keynote with esteemed guests like President George W. Bush, former First Lady Laura Bush, and Four-Star General Colin Powell. The event has raised and donated millions for veteran organizations supporting our American heroes.