Landman Magazine
Published bimonthly, Landman has established itself as the key magazine of the oil, gas and minerals land management profession. Each issue addresses primary land issues along with a proper balance of association news and information relating to peripheral areas of concern.
Interested in submitting an article for publication in the magazine? The Publications Committee routinely reviews and approves articles for publication.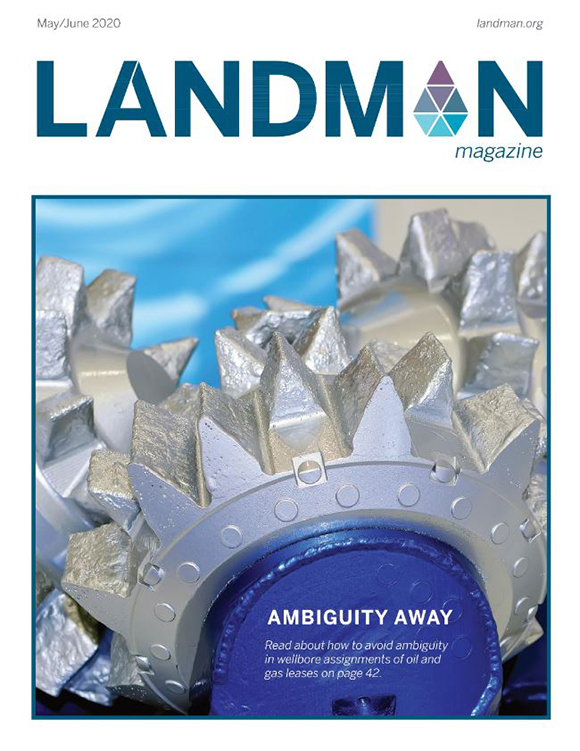 Current Issue
Featured articles include: "Wellbore Assignments of Oil and Gas Leases," "Drone Use Best Practices," "Meet the Officer Nomineess," and the 2020 NAPE Summit Recap. Members must log in to access the magazine.
Previous Issues
Each member has access to the electronic version of previous issues of the magazine through the Members Only section.