Landman Magazine
Published bimonthly, Landman has established itself as the key magazine of the oil, gas and minerals land management profession. Each issue addresses primary land issues along with a proper balance of association news and information relating to peripheral areas of concern.
Interested in submitting an article for publication in the magazine? The Publications Committee routinely reviews and approves articles for publication.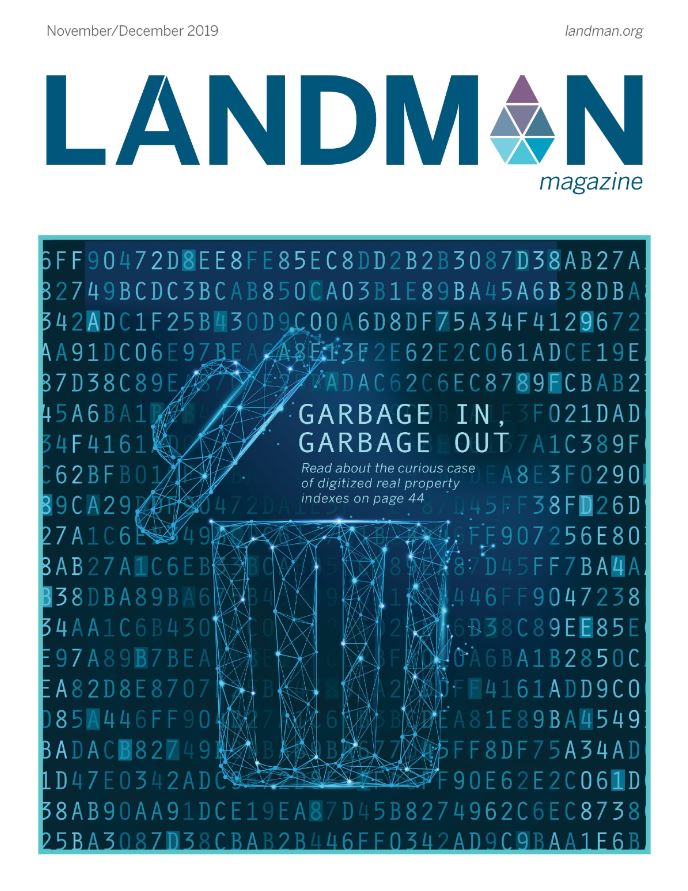 Current Issue
Featured articles include: "Garbage In, Garbage Out," "Expanding the Pugh Clause," "Landmen Helping Landmen" and 2019 Summer NAPE Recap. Members must log in to access the magazine.
Previous Issues
Each member has access to the electronic version of previous issues of the magazine through the Members Only section.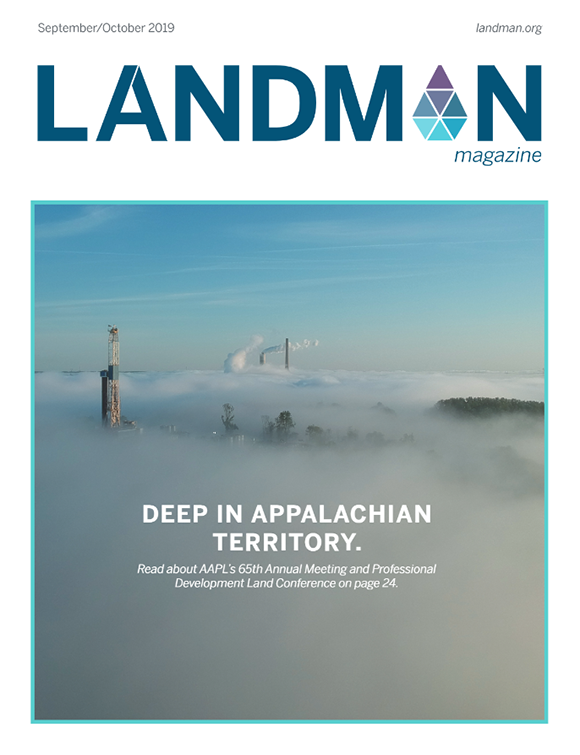 September/October 2019
Featured articles include: "Developments in Underground Trespass Law," "Comparative Analysis of Unique Title Issues," "The Commingling Doctrine and Horizontal Wells" and AAPL 65th Annual Meeting Recap.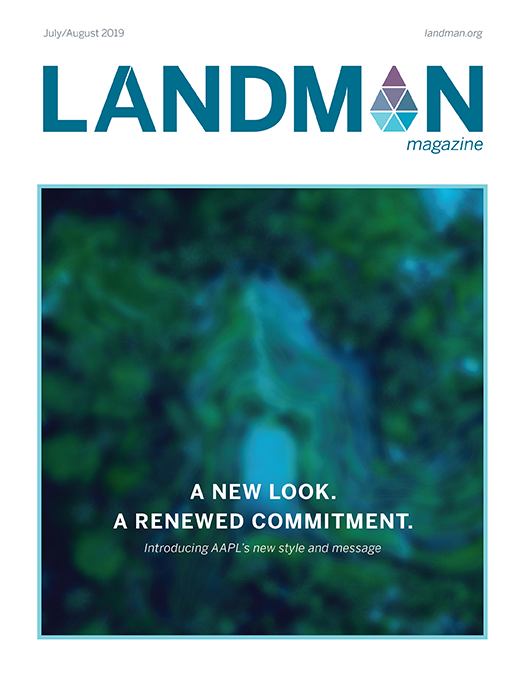 July/August Landman 2019
Featured articles include: "Four Recent Drainage and Offset Cases," "The Obvious Biomass Emissions Error," "Confidentiality and Nondisclosure Agreements for Due Diligence," "Saltwater Disposal Well Leasing" and Field Reports.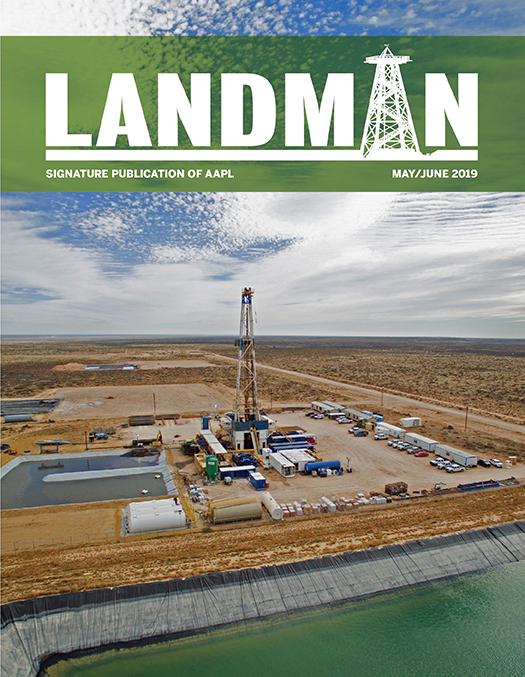 May/June 2019
Featured articles include: "Escheat of Abandoned/Unclaimed Mineral Proceeds in Texas," "Benefits of Self-Employed Landmen," 2019 NAPE Summit Recap, "Global Warming," "Landmen's Landmines," and the 2019-2020 AAPL Officer Nominees.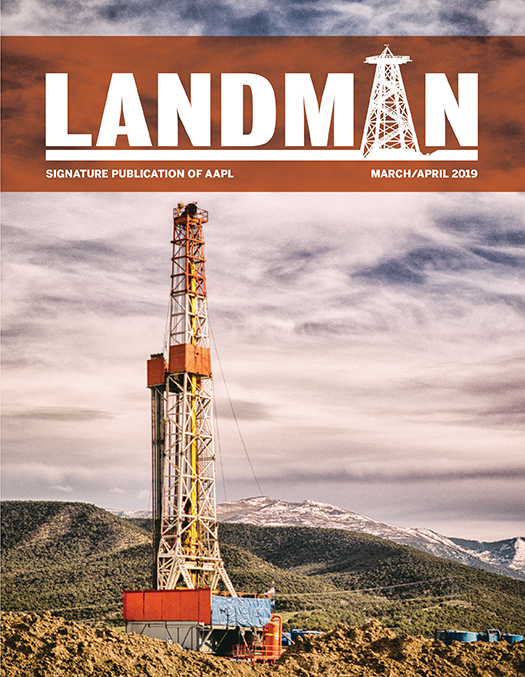 March/April 2019
Featured articles include: "Royalty Confusion and Testamentary Intent in Pennsylvania," Field Reports, Government Affairs: AAPL Scores Legislative VIctory, "Are You Safe From Hackers," "Fracking Facts, Fantasies and Regulations in Texas and Beyond" and "eSignature is Not Enough."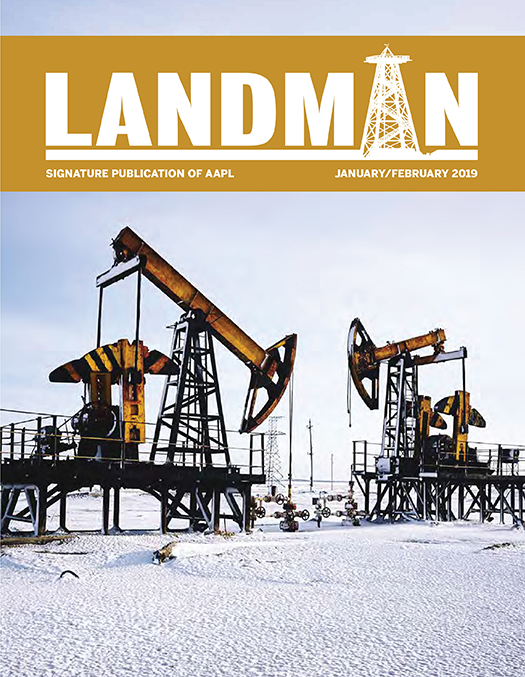 January/February 2019
Featured articles include: "FAQs Federal O&G Leases, Part 2 of the Series," "The Woman Question," "Roughnecks of Sherwood Forest," "Top Texas Oil & Gas Cases of 2018" and the AAPL Annual Report.