Landman Magazine
Published bimonthly, Landman is the premier journal of the energy land management profession. The magazine tracks operational procedures, legislative activity, environmental developments and up-to-date oil and gas interests with technical articles as well as columns from AAPL's leadership.
Interested in submitting an article for publication in the magazine? The Publications Committee routinely reviews and approves articles for publication. Once completed, please email to aspencer@landman.org.
Looking for an article or topic that was featured in the Landman magazine but not sure when or which issue it was published? Check out the new and improved members-only Article Archive, where you can search for articles by topic, author, keyword or category.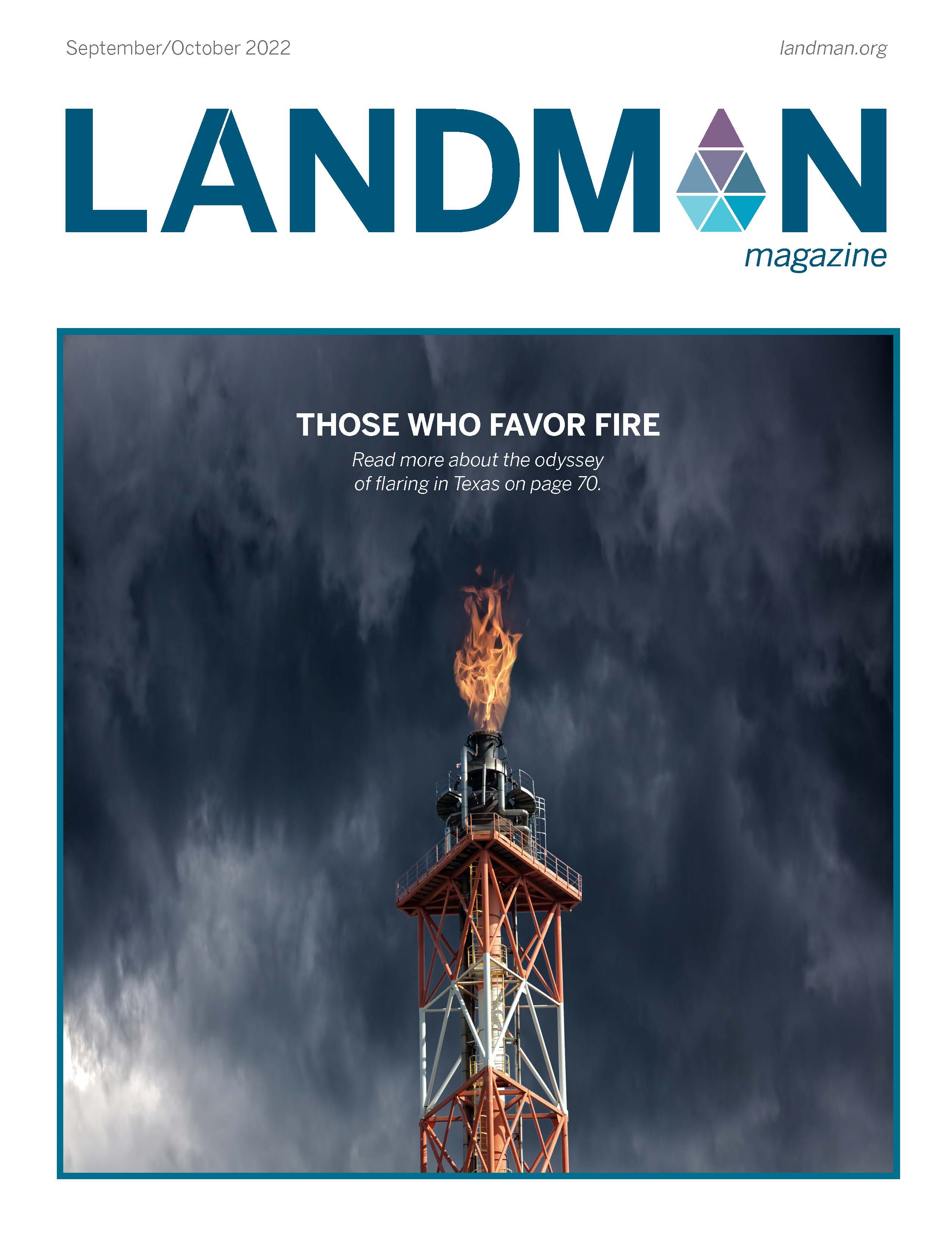 Current Issue
Featured articles include: "68th Annual Meeting Recap," "2022 Compensation Survey Report," "West Virginia Adopts New Pooling Law" and "Those Who Favor Fire." Members must log in to access the magazine.
Previous Issues
Each member has access to the electronic version of previous issues of the magazine through the Members Only section.