Special Events
All Special Events are included with purchase of Member, Non-Member and Spouse/Guest registration unless otherwise noted.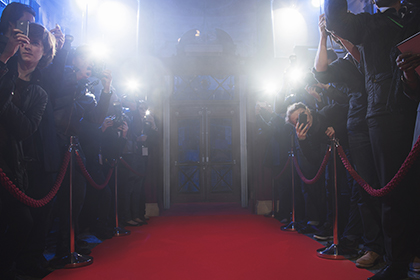 Event Title
Annual Welcome Reception Meets Hollywood
Date/Time
Wednesday, June 17 : 6:00 pm - 7:30 pm : Mariners Ballroom
More Info
Lights, camera, action! We're rolling out the red carpet at this year's Annual Meeting Welcome Reception. As the official opening to AAPL's 66th conference and one of the most popular networking events for landmen, this reception is a great place to connect with other attendees and make plans for your time in Huntington Beach.
Conveniently located in the Mariner Ballroom of our host hotel, guests will enjoy a special Hollywood themed evening with celebrity impersonators, caricature artists and photo booths along with specialty foods and cocktails in the spirit of the Golden State.
Sponsored by : Signal Hill Petroleum
Event Title
Horizon Breakfast
Date/Time
Thursday, June 18 : 7:30 am - 8:40 am
Speaker
Pamela D. Feist, CPL, Land Manager, Lakewood Exploration
More Info
This special event was created to celebrate and honor a trailblazing female land leader in the industry who has distinguished herself in her career, in the profession and has supported AAPL and its mission. Enjoy breakfast and hearing from AAPL's first female president and last year's Horizon Award recipient, Pamela D. Feist, CPL, as she shares insights and experiences from her distinguished career.
About the Award: The Blankenship Family Horizon Award is the product of a fund set up decades ago by former AAPL President Wayne Blankenship (1975) to honor his wife, Mary Blankenship, upon her passing. Originally, this fund supported the AAPL women's auxiliaries for many years until they ceased to exist in the early 90s. To continue the Blankenship legacy of generosity, the AAPL Educational Foundation established the new Blankenship Family Horizon Award to honor female industry leaders and to be presented each year at AAPL's Annual Meeting.
The Horizon Award presentation will take place immediately following our keynote speaker. This year, we are pleased to announce Nancy McCaskell, CPL, will be honored with the 2020 Blankenship Family Horizon Award.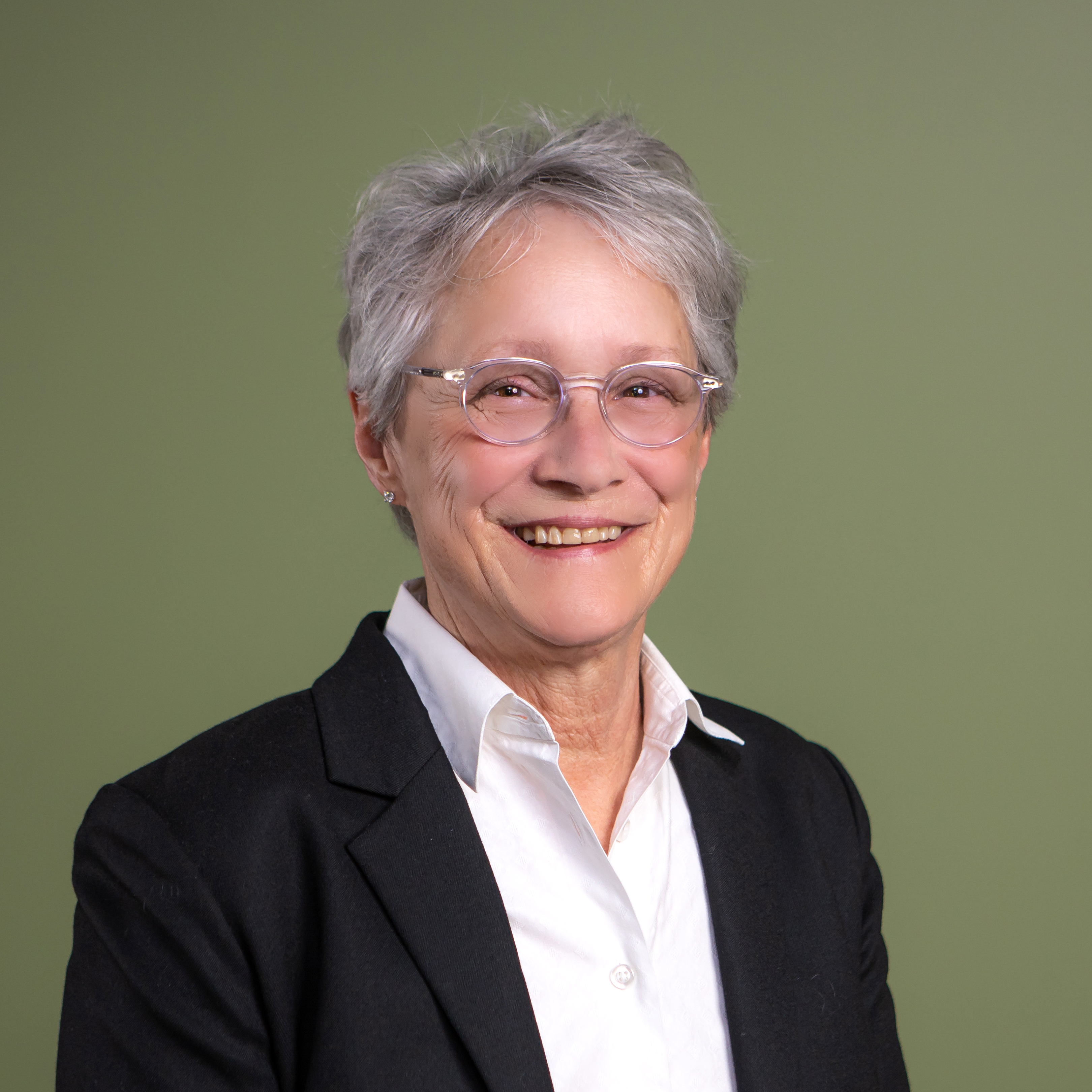 Sponsored by : Steptoe & Johnson PLLC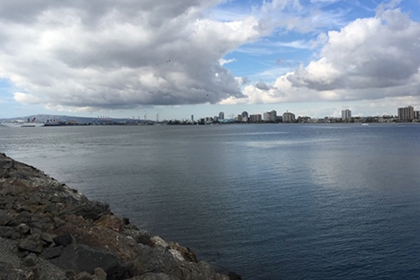 Event Title
CRC THUMS Island Tour
Date/Time
Thursday, June 18 : 1:00 pm - 5:00 pm
More Info
Additional ticket required for this event. ($40 per person)
The iconic THUMS Islands built back in 1965 in the Long Beach Harbor are a popular feature of the City's skyline. The Islands – Grissom, White, Chaffee, and Freeman – honor four astronauts who died in the line of duty in the early years of the U.S. space program. The THUMS Islands were built to access and produce prolific oil reserves of the Wilmington Field, along with associated wells and facilities in the Port of Long Beach. THUMS operations produce more than 20,000 barrels of oil per day from an integrated network of about 2,000 production and water injection wells. It is a dependable, long-term employment and revenue source for the city of Long Beach. The THUMS Islands' unique combination of production functionality, visual appeal, and environmental and safety features has garnered the facility numerous awards and recognition from local, state, and national organizations.
The group will meet at the CRC Pier J Boat Landing at 1600 S. Harbor Scenic Drive, Long Beach, CA 90802 by 2:00 pm for a mandatory Safety Orientation.
The tour will include a 10-15 minute boat ride to Island White, a discussion and walking tour of that work location and will be about 1-hour.
This tour is open to adults and children over 90 lbs. The group will need to wear flat closed toe shoes (tennis or walking shoes) and comfortable clothing. Sandals, heels or open toe shoes are NOT allowed. Hard hats and safety glasses will be provided after the Safety Orientation.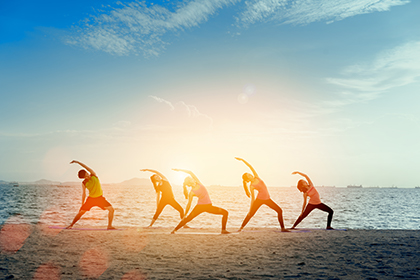 Event Title
Workout on the Beach
Date/Time
Thursday, June 18 at 1:30 pm & Friday, June 19 at 8:00 am : Hyatt Beach Front
Speaker
Harriet Robinson, RPL
More Info
AAPL will be hosting fun, family-friendly workout sessions for attendees and guests. Sessions will be hosted by certified barre and Pilates instructor Harriet Robinson, RPL. Each session is designed for participants of all levels.
Harriet Robinson, RPL
Ms. Robinson graduated from the University of Oklahoma in 2011 with a bachelor's degree in Energy Management. Currently she works for Meagher Energy Advisors as Director of Land & Business Development. She has held multiple roles within the land profession including in-house, mineral acquisitions and divestitures, and business development for land brokerages. Ms. Robinson is a member of IPAA, AAPL, and TAPL. Although she has a passion for the oil and gas industry, she also has a love for the health and fitness industry. She is a certified barre and pilates instructor and is currently (in her spare time) working on her nutrition certification. She started her own fitness company in September 2018 where she co-promotes local businesses in Tulsa, Oklahoma by hosting classes at their facilities. She donates a portion of all proceeds to charity.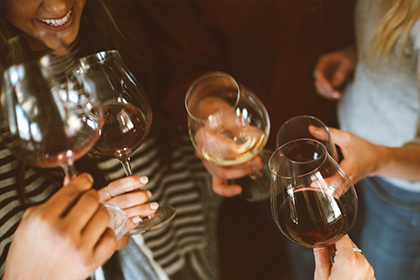 Event Title
Hot Play Happy Hour Socials!
Date/Time
Thursday, June 18 : 5:00 pm - 6:30 pm : Pasea Hotel
More Info
AAPL's Hot Play Happy Hours have become one of the most progressive ways to network! Following the education program on Thursday, make plans to network and make new connections with others who work in your own business region at the happy hours, which are located oceanfront at the Pasea Hotel & Spa including Ocean Lawn & Terrace and Tanners Treehouse Lounge. Bring your clients to the happy hours, treat them to dinner afterward in one of Huntington Beach's many popular restaurants nearby and grow your business!
Sponsored by : Turner Oil and Gas Properties • Stoel Rives LLP • Texas American Resources Company • Liskow & Lewis • EKI Environment & Water, Inc.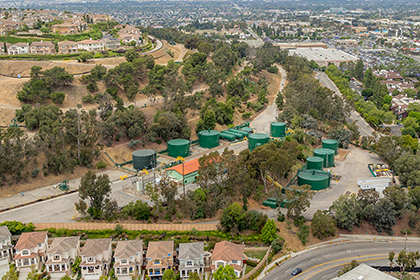 Event Title
Signal Hill Petroleum Tour
Date/Time
Friday, June 19 : 7:30 am - 11:30 am
More Info
Additional ticket required for this event. ($40 per person)
Signal Hill Petroleum is a privately-owned California-based energy company specializing in the responsible and sustainable exploration, development and production of oil and gas in urban areas. Since its founding 35 years ago, Signal Hill Petroleum strives to be an excellent neighbor and community partner through a set of core values rooted in a transparent business philosophy, honest approach, and concern for the environment. As the Long Beach/Signal Hill area has grown, we've developed operating techniques and technology that have been the foundation of successfully co-existing with closely spaced residential and commercial neighbors.
What to expect from this tour:
Meet and Greet
Explanation of SHP's history and daily operations
Touring the different facilities, and seeing our historical landmarks
Seeing our real estate developments, oil operations and community co- existing with minimal impact to each other
The different types of production units
For your convenience, we have provided the following recommendations and checklist to help you prepare for your visit.
Hardhats will be provided
Wear closed toed, flat shoes. If you have steel toed boots please bring them along. Based on availability, we will try to provide boots.
Pants are highly recommended (you may have the opportunity to experience an active oil rig. This will require walking up stairs and standing on platforms above ground level.)
This tour is open to guests of all ages.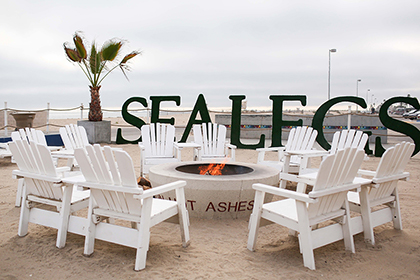 Event Title
Landman Bash on the Beach
Date/Time
Friday, June 19 : 7:00 pm - 10:30 pm : SeaLegs at the Beach
More Info
There is no better way to cap off a week of education and business than at the popular Landman Bash! Join us for a fun-filled Friday evening with live entertainment, delicious food, dancing and visiting with landmen and their guests from all over the country. This year's bash theme is Landman Beach Bash. Partygoers will enjoy fun in the sand at SeaLegs at the Beach, an outdoor venue located on beautiful Bolsa Chica State Beach. Dress will be casual and beach attire is encouraged.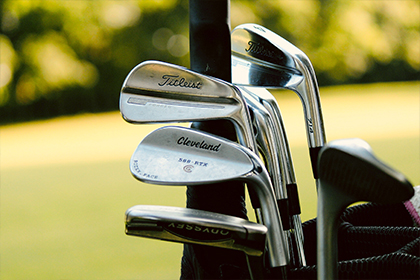 Event Title
AAPL Champion Golf Tournament
Date/Time
Saturday, June 20 : 7:00 am - 2:30 pm : Pelican Hill Golf Club
More Info
Additional ticket required for this event. ($275 for conference attendees, $325 for non-conference attendees)
Panoramic views, stunning terrain and breathtaking vistas make southern California a visual treat and a gorgeous backdrop for some of the best golf in the United States — and there is no better setting than on the greens to network and develop new business partners. Join fellow landmen for a round of golf at the beautiful Pelican Hill Golf Club. The world-class golf of Pelican Hill has been brought to life by Tom Fazio's vision. His belief that golf courses should reflect the natural beauty of their environments perfectly complements the natural landscape in Newport Beach. His accomplishments include more designs on Golf Digest's list of "America's 100 Greatest Golf Courses" than any other living designer. This tournament requires a separate registration but will be well worth the investment in leisure fun and networking.
*Bus to depart host hotel at 7:00 am with 8:30 am shotgun start.
Sponsored by : Noble Royalties, Inc.