Special Events
All Special Events are included with registration.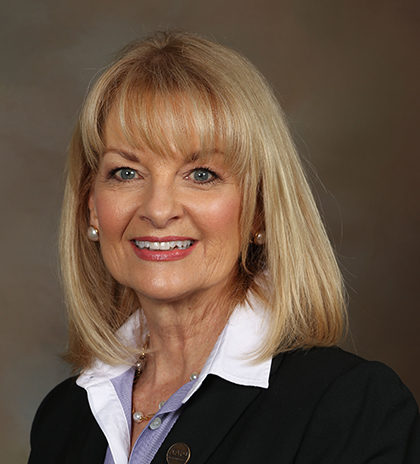 Event Title
Horizon Keynote & Award
Date/Time
Thursday, June 18 : 11 a.m. CDT
Speaker
Pamela D. Feist, CPL, Land Manager, Lakewood Exploration
More Info
This special event was created to celebrate and honor a trailblazing female land leader in the industry who has distinguished herself in her career, in the profession and has supported AAPL and its mission. Enjoy hearing from AAPL's first female president and last year's Horizon Award recipient, Pamela D. Feist, CPL, as she shares insights and experiences from her distinguished career.
About the Award: The Blankenship Family Horizon Award is the product of a fund set up decades ago by former AAPL President Wayne Blankenship (1975) to honor his wife, Mary Blankenship, upon her passing. Originally, this fund supported the AAPL women's auxiliaries for many years until they ceased to exist in the early 90s. To continue the Blankenship legacy of generosity, the AAPL Educational Foundation established the new Blankenship Family Horizon Award to honor female industry leaders and to be presented each year at AAPL's Annual Meeting.
The Horizon Award presentation will take place immediately following our keynote speaker. This year, we are pleased to announce Nancy McCaskell, CPL, will be honored with the 2020 Blankenship Family Horizon Award.