NAPE
NAPE is one of AAPL's crowning achievements. In the early 1990s, a small group of visionary landmen created an event to bring prospectors and investors together in one central marketplace to buy and sell deals. The site of the first NAPE was Houston, Texas and it has been held there ever since, with an intial attendance of 800 to more than 14,000 today.
Since its inception, AAPL has included industry partners Independent Petroleum Association of America (IPAA), Society of Exploration Geophysicists (SEG) and American Association of Petroleum Geologists (AAPG) in the venture, including the avenue to establish countless new projects and launch untold opportunities. The keys to NAPE's success are constant improvement and growth, and AAPL is positioned to make sure these factors are achieved.
Please visit the NAPE Expo website for more information.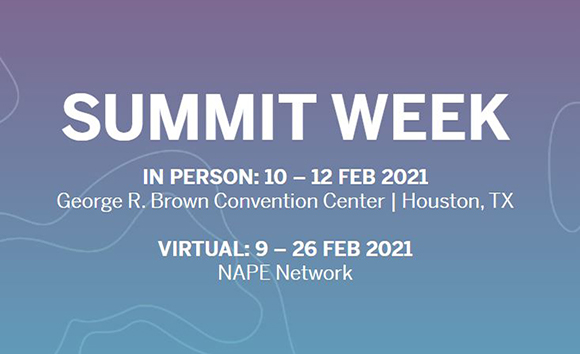 NAPE Summit
The annual NAPE Summit is the largest event of its kind in the world. In addition to the unsurpassed networking opportunities, the Summit hosts a Global Business Conference with top industry experts as featured speakers. Another cornerstone of our annual Summit is the NAPE Charities Luncheon. Over the years, esteemed guests like President George W. Bush, former First Lady Laura Bush, Four-Star General Colin Powell and former NYC Mayor Rudy Giuliani have helped us raise and donate millions for veteran organizations supporting our American heroes.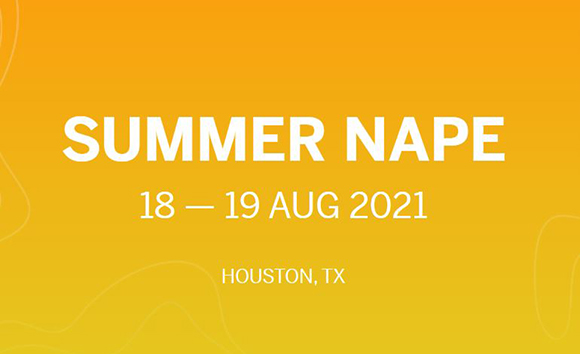 Summer NAPE
In 2005, NAPE expanded to meet the needs of industry players year-round by adding Summer NAPE to its lineup. Summer NAPE focuses on prominent regions of E&P activity. With a slightly scaled-down expo footprint, Summer NAPE provides an intimate, professional atmosphere for doing business.