Articles
AAPL to Kick Off Outreach Program With 'Documation' Video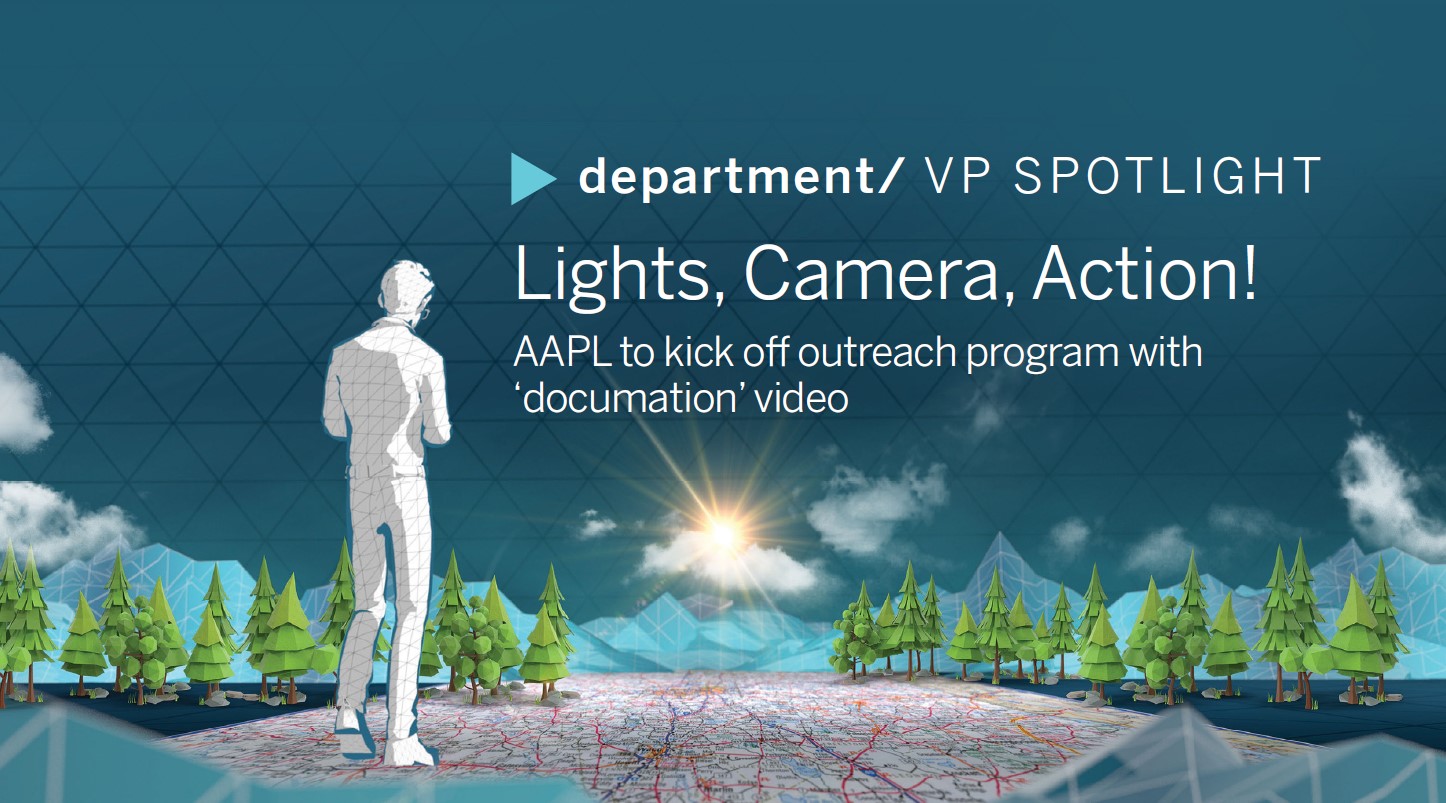 FEATURED IN LANDMAN, JULY/AUGUST 2022 | by Le'Ann Callihan, Vice President of AAPL
As part of AAPL's mission to promote the highest standards of performance for all land professionals, advance their stature and encourage sound and ethical stewardship of all energy and mineral resources, the board of directors adopted six goals targeting excellence, education, value, DEI, advocacy and sustainability for the association. Our new outreach video, titled The Path of the Landman — Powering the World, hits all six of our strategic goals utilizing a mixed media approach to storytelling combining documentary-style video clips, professional interviews, animation and infographics woven precisely and purposefully together into an exciting, eye-catching and informative piece — true to AAPL's modern brand. This documation will be shared across the country at universities, industry conferences, company boardrooms, high schools and community events.
The Path of the Landman tells the story of the land professional's journey of converting ideas into energy. Bringing a fresh awareness of the landman's crucial role in the energy industry, it dispels myths and misconceptions while highlighting the importance of the land profession and energy business to our local communities, states, country and world by providing the basic necessities for a modern life, as well as national security and a strong economy.
In today's market, a transition is certainly occurring, but it is an expansion, not a contraction, and the future couldn't be brighter. Landmen are positioned perfectly to transfer their skills into all energy sectors, including oil and gas, wind, solar and other sources. Whether you are in the field or in-house, there aren't many other professions that offer such a wide range of roles, most of which provide the ability to create human connection. It's time to seize the day and grow the profession and build an even stronger AAPL.
We have a solid foundation, but there is a significant need for motivated young professionals to come into the land profession and learn from the retiring experts who entered the industry during the 1980s oil boom. For young professionals, this means there is a great opportunity for them to move up the ranks quickly. There has never been a better time or opportunity to enter the land profession, so let's share the good news through AAPL's outreach campaign — starting with the distribution of our video — targeting the next generation of land leaders so that during this energy transition, our profession will be well equipped to remain a vital component in keeping the energy industry moving forward.
It can't be denied that a landman's knowledge and expertise are crucial to the entire life cycle of an energy project. The path of the landman helps power an industry that powers the world.
Opportunity
If you would like to be a part of AAPL's new documation, The Path of the Landman — Powering the World, we would love to provide you the opportunity.
By contributing to AAPL's Educational Foundation with a tax-deductible donation, you can have your company's name and logo prominently displayed in the sponsor section of the video as well as receive a copy of the video, including specific clips to share at events, use in presentations, share with colleagues or post on social media channels.
Please join us in telling the historical and hopeful story of the land professional and energy industry. Give me a call at (817) 231-4553 or email me at leannc@landman.org to visit about how you can be a part of our outreach campaign.
Special Thanks
Thank you to the leaders at Alamo Resources for allowing us to utilize their beautiful office space for the shoot. Also, big thanks to the following individuals who donated their time and expertise to help make our video come to life: Jim Devlin, CPL • Carl Campbell, CPL • Andrew Cooper, CPL • Stephanie Gannaway, CPL • Allyson Howard, CPL• Pam Feist, CPL • Morgan Pyle • Spencer Casey • Kira Solntsev • Andrew Smith, RL • Joan Robilio • Dondria Roozee • Caleb Rogers • Brandon Hart
View The Path of the Landman — Powering the World below or on AAPL's YouTube channel.