Articles
Strong Presence of E&P Companies, Decision-Makers Sets NAPE Apart from Other Industry Events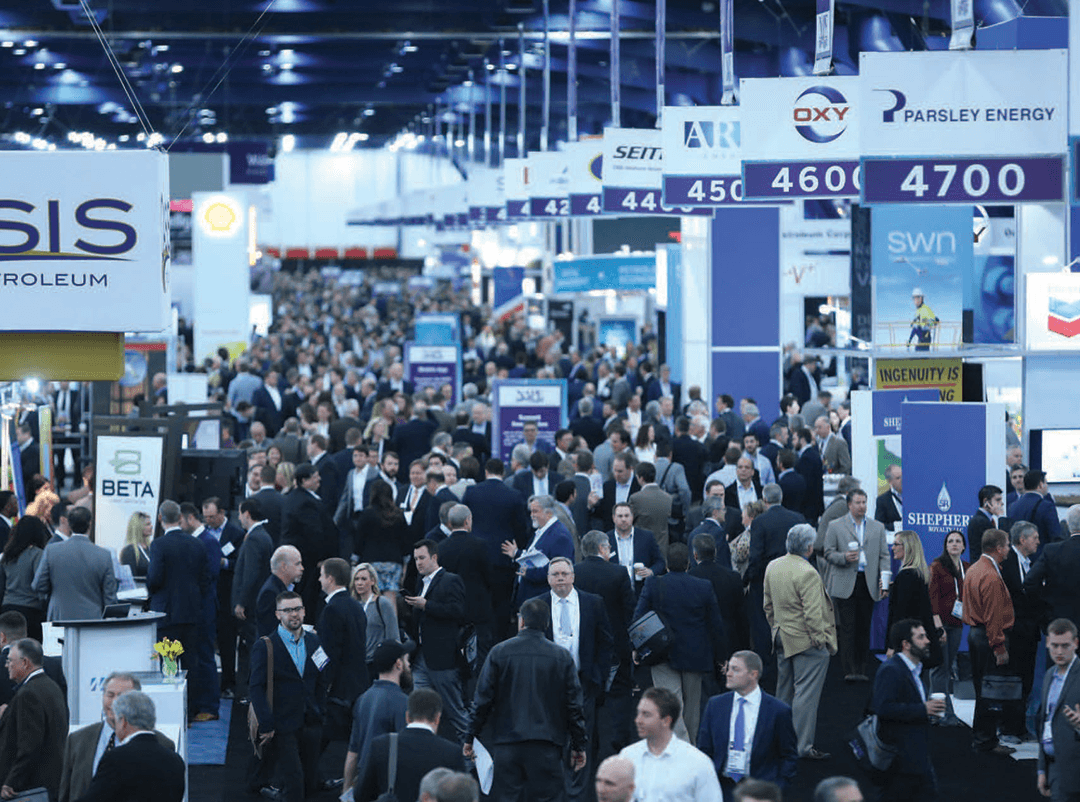 Featured in Landman, January/February 2019 / By Le'Ann Callihan, Director of Communications & NAPE
NAPE's central marketplace for buying, selling and trading prospects and producing properties gives landmen, geologists, investors and financiers a smart way to connect and deal. When you're searching for oil and gas, it's only logical to go to the most promising site. The same holds true when looking for deals, and that's the concept behind the NAPE Expo.
NAPE exists to find more efficient and effective ways of bringing together key players in the upstream oil and gas business, and it provides a venue like no other for finding, facilitating and closing deals. Representation at NAPE spans the full spectrum of oil companies — from small independents to major producers.
In addition to creating a powerful hub for decisionmakers in leasing, exploration and finance, we've worked to further the interests of our industry. Along the way, we've also raised millions of dollars for charities and causes that are close to our hearts. For NAPE Summit 2019, we are excited to host former President George W. Bush and first lady Laura Bush as our Charities Luncheon keynote speakers.
While our exhibitor base is comprised of companies of all sizes from each sector of the upstream business, our prospect generators remain the cornerstone of NAPE and are vital for a valuable and productive event. NAPE prides itself on maintaining a healthy proportion of prospect companies at each show. Keeping a 70 to 30 percent ratio of prospect exhibitors to service companies brings in the big guns in terms of C-level attendees. NAPE's registration statistics show that 33 percent of its more than 15,000 attendees across both shows are at the executive director level and another 38 percent are at the manager level — meaning decision-makers comprise 71 percent of the attendance pie at NAPE. And that equals a wealth of opportunity for exhibitors!
Attendees find value on the expo floor because NAPE has more operators participating as exhibitors than any other oil and gas trade show. Within just a few steps, you can network with Apache, BP, Shell, Chevron, Devon, EOG, Anadarko and OXY, just to name a few, so attendees participate with confidence knowing that from the majors to top independents they will meet the right people — the decisionmakers who have the means to do serious business. And with its growing international and onshore exhibitor presence, NAPE's reach to active players only continues to soar.
Instead of wandering and wondering at other industry trade shows, maximize your opportunities by making NAPE a priority in your business plan. There's so much to see at NAPE, where deals happen!