Articles
Survey Says: Gender Pay Gap is Prevalent as Ever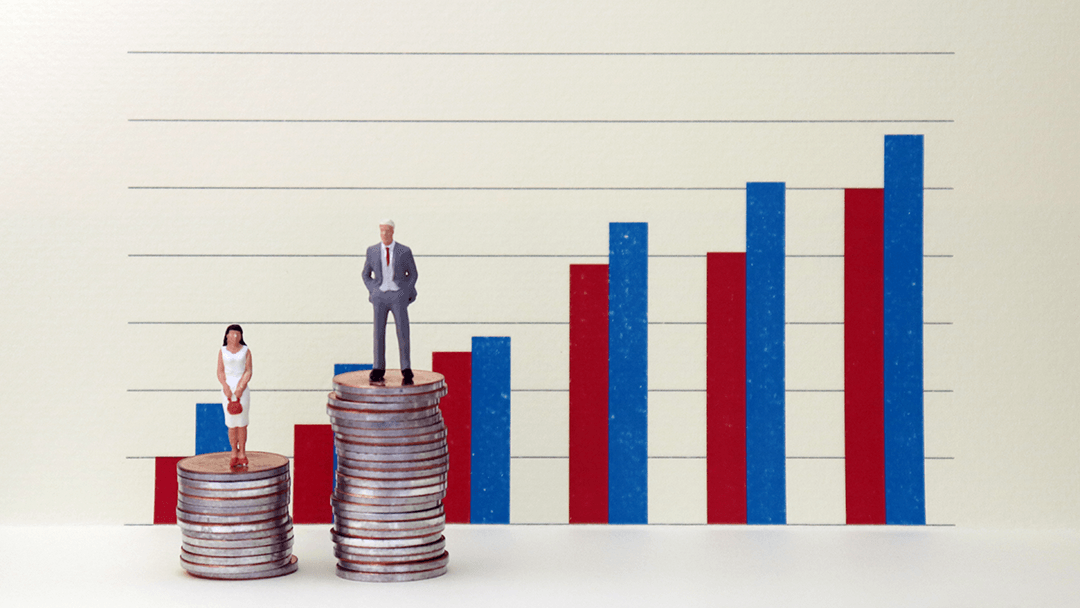 Featured in Landman, November/December 2018 / By Le'Ann Callihan, Director of Communications & NAPE
The gender pay gap generates significant political and social debate, and in the world of the landman, the same rings true. The imbalanced ratio of men to women in the oil and gas industry and the disparity in compensation in the land profession raise red flags as leadership looks to the future. While the AAPL has made significant strides in recognizing women who lead, our brand audit and compensation survey show there is still much work to be done to equal the playing field.
Results from AAPL's numerous landman compensation surveys indicate that females have been unable to close the gap since AAPL began gathering data more than 25 years ago. Already significant at $25,597 in 2010, the pay gap increased for female exempt employees to $33,622 in 2017. The difference in the independent female landman category is $22,079. This large and unexplained inequality in compensation remains a mystery, but AAPL leadership is looking for ways to solve it.
When the medians were compared between male and female landmen with similar experience in three brackets (0-5 years, 6-10 years and 11-15 years) and similar educational background (bachelor's degree only), males earned in excess of $10,000 more than females. Even more alarming was the huge gap in the 21-30 years of experience bracket, where males earned $70,000-plus more than females (excluding cash bonuses, stock options, cash value of overriding royalty interest, royalty interest or working interest grants).
Some experts attribute the difference in this experience bracket to the smaller number of females who reach a director or executive role. According to a report from PayScale.com, there not only is a gender gap, but there is also an opportunity gap — with relatively few women at the top of organizational charts. PayScale's data shows that at the start of their careers, men and women tend to work at similar job levels, most often entering the workforce at the individual contributor level: 72 percent of men and 74 percent of women in the 20-29 age group are in individual contributor roles. Over the course of their careers, men move into higher-level roles at significantly faster rates than women. By midcareer, men are 70 percent more likely to be in executive roles than women. By late career, men are 142 percent more likely to be in VP or C-suite roles.
On the flip side, women are more likely than men to remain in individual contributor positions over the course of their careers. By midcareer, 60 percent of women are in individual contributor positions versus 52 percent of men. By late career, 59 percent of women are still in individual contributor positions compared with 43 percent of men.
AAPL is looking for ways to balance the scale by offering more opportunities for its female members. At our next NAPE Summit, a special event will provide a unique and exclusive opportunity on the expo show floor for women in energy to hear from industry leaders and network with professional peers. Named "Connections and Conversations for Women in Energy," this event is designed to spark conversation on thought-provoking topics for business professionals, such as negotiation skills, closing multimillion-dollar deals, leading a team from prospect generation to drilling the well and much more.
At the 2019 Annual Meeting & Conference in Pittsburgh, AAPL is debuting a special Horizon Breakfast event for female landmen. In addition, the AAPL Education Committee is slating several top female executives as speakers for the education program at the Annual Meeting as well as our regional institutes and various educational workshops throughout the year. Last but not least, AAPL leadership has committed to providing compensation data to landmen via a detailed survey and analysis each year. The compensation survey results and executive summary contained with this issue of the Landman magazine is a great tool and benefit of membership for both men and women in AAPL. Use it, share it and complete the next survey questionnaire when it hits your inbox. The only way we can make a difference is to continue to collect, review and present relevant data.
The road is not easy, but it's a great journey. As women of the 21st century and as representatives of the land profession, let's be determined to have the courage to continue to try to pave the way, close the gap, raise the ceiling or whatever else we need to do to equalize and help future generations.