Student Resources
One of the most valuable things we can do for our industry is offer guidance and support to our next generation of land professionals. We invite all students interested in landwork to look into the programs below.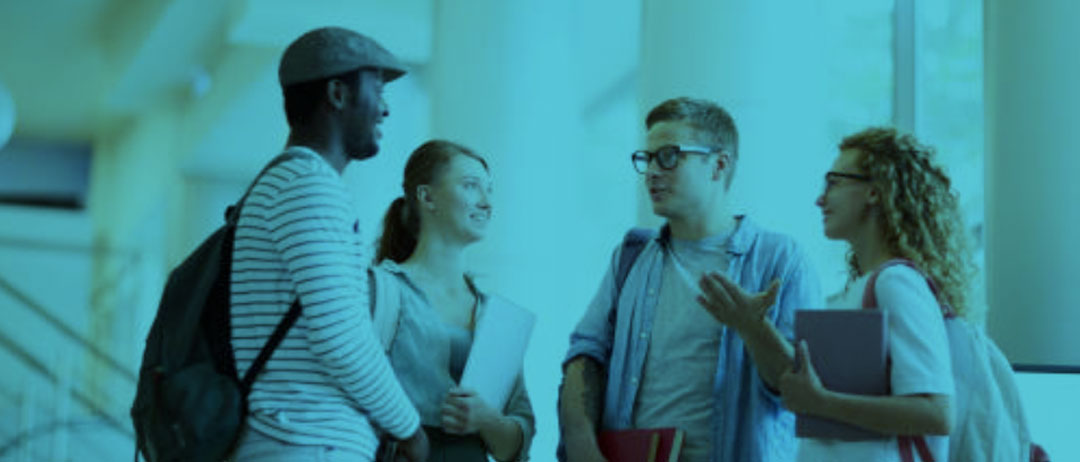 The Landman Scholarship Trust
The Landman Scholarship Trust is a non-profit trust created by AAPL in 1959 for educational purposes within the meaning of Section 501 (c) (3) of the Internal Revenue Code of 1986. Since its inception, the Trust has awarded over $2 million in student scholarships.
Student Scholarships
Each year the LST awards cash scholarships to qualified and deserving undergraduate and graduate students from colleges or universities which offer an active and accredited curriculum in Natural Resources Management or similar curriculum who wish to further their training in professional land work, Natural Resources Management or associated occupations.
Outstanding Graduate Award
The LST encourages all students to excel in their educational endeavors. To further this mission, the LST recognizes an Outstanding Graduate each year from graduating seniors of AAPL's accredited college or university undergraduate programs who are pursuing a career as a landman and have demonstrated great leadership in work, extracurricular activities and their student landmen's association. Each program director recommends one senior from its program to the LST for consideration.
Student Membership in AAPL
Each year the LST funds the annual AAPL membership fee for all students attending an AAPL accredited college or university program.
Cash Awards to Colleges and Universities
Trustees are also authorized to award cash contributions to colleges or universities which offer an active and accredited curriculum in Natural Resources Management or similar curriculum if used to promote interest in the curriculum or for related student activities.
Applications
Applications for the Outstanding Graduate Award are accepted each year by Jan. 11. Applications for student scholarships are accepted each year by Feb. 1. Applications for cash awards may be submitted at any time. To obtain a student scholarship application, an Outstanding Graduate Award application or an application for a cash award, please contact AAPL at (817) 847-7700 or send an email to aapl@landman.org.
Scholarship & Award Recipients
The LST is pleased to announce the following outstanding graduate and student scholarship recipients:
2021-22 Award Recipients
2022 Outstanding Graduate
Gabriel Pardue, Western Colorado University
2022 Outstanding Graduate Finalists
Neilsen Leach, Colorado Mesa University
Claire V. Jackson, University of Oklahoma
2021-22 Scholarship Recipients
Colorado Mesa University
Ashley Bradford
Jared Chapman
Kevin Clark
Wade Leach
Erik Lobato-Contreras
Ben Nagel
Luke Rohweder
Slade Pike
Taylor Price
Christian Valverde
Ethan Warrick
Kaya Wick
Luke Williams
Alene Winslow
Marietta College
Cole Hammond
Oklahoma City University
Autum Boehnlein
Texas Christian University
Lori Cox
Quinard Jackson
Texas Tech University
Ally Boland
Keaton Curtis
Ethan Frasier
Garrett Golliday
Luke Langford
Presley Looney
Abby Miller
Tyler Worrell
University of Oklahoma
Hannah Bailey
Owen Baumgartner
Caleb Fuller
Reese Icenogle
Audrey Massengale
Samuel Perkins
Macie Valles
University of Oklahoma - Law
Benina Cemo
Megan Crawford
Christina Piper
University of Tulsa
Brett Bowman
Illeana Braddock
Jonathan Fisher
Luis Salazar
Western Colorado University
Abigail Gridley
Kaden Koksma
Charlie Kulick
Dalton Lorenz
Savanna Meyer
Kayler Miles
Ashley Sokol
West Virginia University
Benjamin Cromer
Daniel Fay
Jason Ferola
Jefferson Gywn
Connor Looney
Austin McCartney
Duncan Troy
AAPL Outstanding Graduates
2022 Gabriel Pardue, Western Colordo University
2021 Ellarie Sutton, Texas Tech University
2020 Taylor Stoute, University of Oklahoma
2019 Jared Adams, University of Wyoming
2018 Samuel Mallory, University of Wyoming
2017 Allie Huizenga, Western Colorado University
2016 Benjamin Gorney, University of Oklahoma
2015 Bryce Cason, University of Tulsa
2014 Jordan Haverly, University of Oklahoma
2013 Gavin Smith, University of Oklahoma
2012 Hannah Becker, University of Tulsa
2011 Martin Lebrun, University of Tulsa
2010 Samantha Penner, University of Oklahoma
2009 Michael Hammond, University of Oklahoma
2008 Michael Bishop, University of Oklahoma
2007 Ryan Goosen, University of Calgary
2006 John Raines, University of Oklahoma
2005 Keith Needham, University of Oklahoma
2004 Jarod Rolland, University of Oklahoma
2003 Roy Lamoreaux, University of Oklahoma
2003 Lance King, Texas Tech University
2002 Michelle Terry, University of Oklahoma
2001 Lauren Brunken, University of Oklahoma
2000 Shandy Robl, Texas Tech University
1999 Cassandra Vayette, University of Houston - Downtown
1998 Chad Elias, University of Oklahoma
1997 JoAnna Bill, University of Calgary
1996 Nathan MacBey, University of Calgary
1995 Craig Wiest, University of Oklahoma
---
The Opportunity for Land Professionals
How does a landman fit into today's energy industry? In 2022, AAPL developed an outreach video titled The Path of the Landman — Powering the World to help tell the historical of the land professional and the opportunities that exist for land professionals in the energy industry. View a teaser trailer of the video below or watch the complete video on AAPL's YouTube channel.
>