News | Articles
AAPL 65TH ANNUAL MEETING Professional Development & Land Conference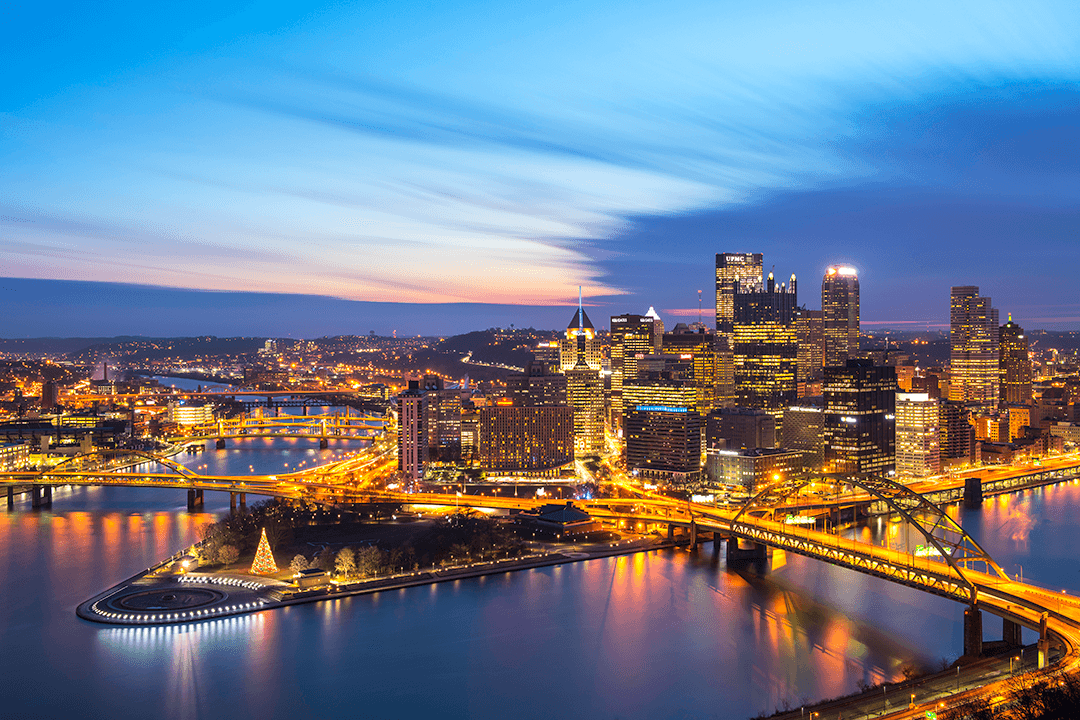 Featured in Landman, March/April 2019 / By Le'Ann Callihan, Director of Communications & NAPE
Explore Pittsburgh, network with Appalachian Basin players, earn up to 24 CE credits and experience the premier event for landmen!
Maximize your career path by taking advantage of AAPL's Annual Meeting & Conference — the gateway to learning and earning. Led by Chairman Michelle Aurzada, the AAPL Education Committee has worked diligently to bring you an incredible lineup of speakers. The opportunities have been doubled with the addition of a second education tract. Furthermore, the Opening Session will feature top-notch keynote speaker Alie Pruner, an independent director of Anadarko Petroleum Corp. and a senior advisor to the global advisory and asset-management firm Perella Weinberg Partners (which includes energy investment bank Tudor, Pickering, Holt & Co., where she served as CFO). We are also excited to have Sarah Sandberg, COO of the Colorado Oil & Gas Association, as our Education Luncheon keynote speaker.
AAPL will celebrate its 65th Annual Meeting & Conference in what I like to call "the hidden treasure" city of Pittsburgh! Today's Pittsburgh is fun, inviting and attractive. It is a model of adaptation, maintaining its independent and inventive spirit while exhibiting an "Old World charm" that is cherished by people who care about heritage and preservation. Pittsburgh has earned a reputation as the nation's "most livable city," and it is chock-full of attractions for visitors.
Annual Meeting Chairman Mark Acree and his committee have planned a spectacular event for land professionals beginning with the Welcome Reception to be held at Heinz Field's Great Hall. Sport your favorite team jersey and join the celebration as landmen from all over the country connect and reconnect with new business partners and old friends at this popular networking extravaganza.
Next up, attendees can pack in a full day of educational opportunities, including a panel discussion on the Appalachian Basin's problematic and regional issues, a step-by-step analysis of acquisitions from PSA to closing and insights from leading authorities on of a wealth of topics, such as lease payments and obligations, how to make cash flow, advanced due diligence issues, comparative analysis of unique title issues, tips for boosting company profits with royalty deductions, statutes of limitations and equitable defenses to lease termination claims, complexities of petroleum geology, midstream oil and gas fundamentals, covenants running with land, negotiation tactics, federal oil and gas leases discussion, legislative and regulatory updates, surface use issues for horizontal wells, financing a deal and much more.
Immediately following the education sessions, attendees can pack up their notebooks and study guides and enjoy the Hot Play Happy Hour Socials. These regionally based social hours — which are conveniently located in the host hotel in 5 adjacent ballrooms — have quickly become one of the most progressive (and popular) ways to network.
New this year, the AAPL Educational Foundation is hosting the first annual Horizon Breakfast honoring trailblazing women who have helped pave the way in our industry. Enjoy breakfast and an entertaining presentation and panel discussion from successful and inspirational women leaders.
Also new this year: "Workout in the Park." For the first time, AAPL will host fun, family-friendly workout sessions for attendees and guests. Workouts will be led by certified instructors, designed for participants of all fitness levels and held in picturesque Point State Park, just steps from the conference host hotel's front entrance.
For the golfers in the group, the Annual Meeting Committee is planning a spectacular championship tournament at The Club at Nevillewood Golf Course. A Jack Nicklaus Signature Course, the Nevillewood is nestled in the beautiful forested hills, rich farmland and sparkling rivers that make western Pennsylvania a visual treat and a gorgeous backdrop for a fine day of golfing.
An AAPL Annual Meeting wouldn't be complete without a spectacular finale. This year, the popular Landman's Bash will feature an elegant Black and Gold Glamour theme with dinner, dancing, fun casino gaming tables, networking and the perfect setting to cap off a week of education and business. Dress up or down, it's up to you to interpret how best to embrace our host city's signature colors: black and gold. Last year's theme was Roaring '20s, and attendees enjoyed getting into the dress-up spirit. We're sure our Pittsburgh crowd will turn out with the same creativity and enthusiasm!
I hope you are excited to join us in Pittsburgh for the premier event for landmen. The conference has a myriad of exciting events to offer as does our beautiful host city of Pittsburgh. Check out the full schedule of events and register now at landman.org. See you in June!