Articles
INVEST in America Governmental Affairs Fact Sheet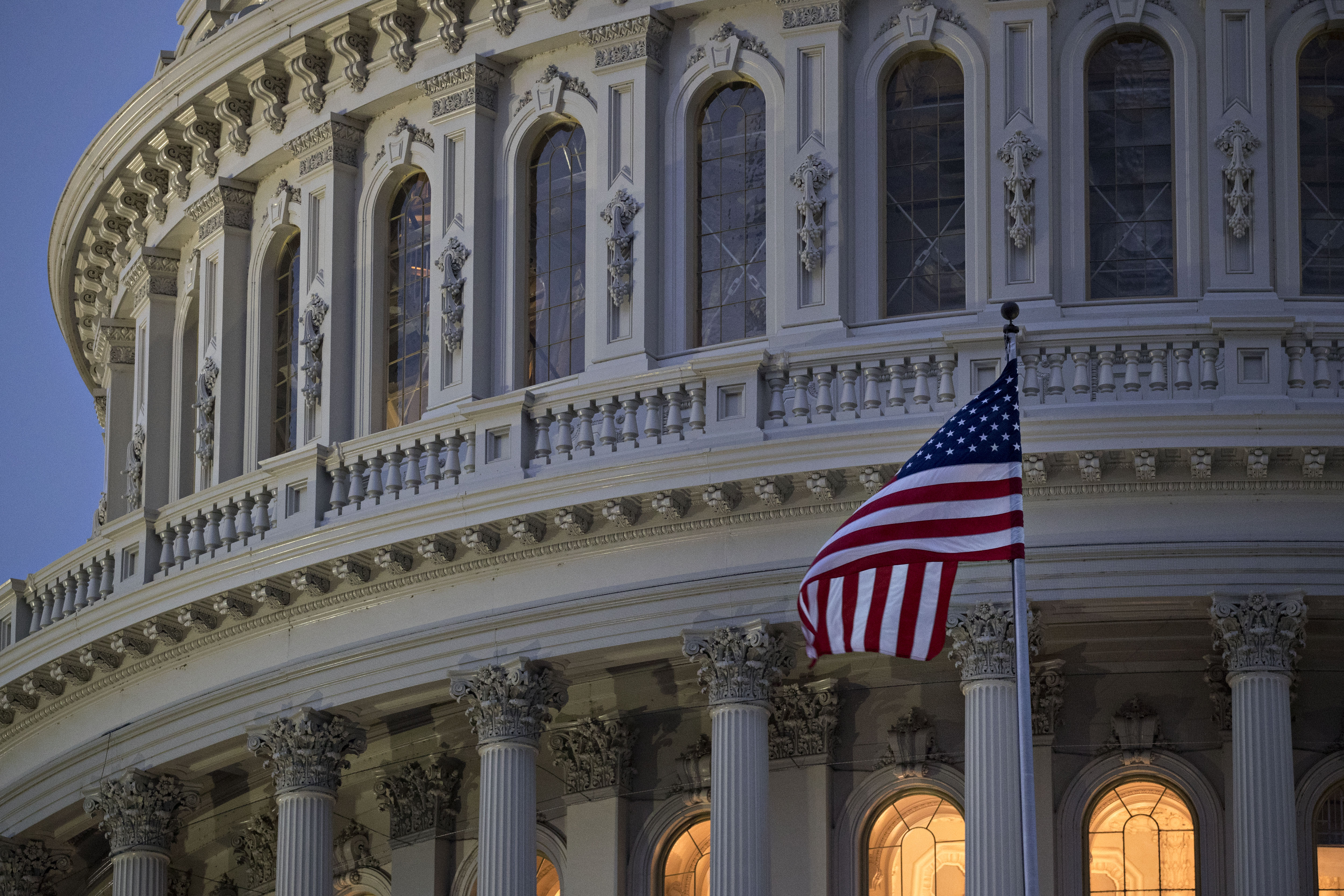 AAPL Governmental Affairs Fact Sheet
November 2021
INVEST in America Act
On Nov. 15, 2021, President Joe Biden signed the more than 2,700-page $1.2 trillion bipartisan infrastructure bill into law after stalled negotiations in Congress over the past few months. Known as the Investing in a New Vision for the Environment and Surface Transportation in America Act or the INVEST in America Act, the primarily Democrat-backed bill, HR 3648, was ultimately supported by 13 U.S. House of Representative Republican members as well as 19 U.S. Senate Republican lawmakers, including Senate Minority Leader Mitch McConnell.
The law provides "federal money for several categories of infrastructure, including (a) roads, bridges and tunnels; (b) power infrastructure and clean energy transmission; (c) electric vehicle charging stations and electrification of vehicles; (d) rail, freight, ports, public transit and airports; (e) expansion of broadband; (f) clean drinking water and wastewater facilities; and (g) other U.S. infrastructure and economic development programs."1
During a bill signing ceremony attended by lawmakers on both sides of the aisle, Biden said the bill's passage showed that "despite the cynics, Democrats and Republicans can come together and deliver results" and called the legislation a "blue-collar blueprint to rebuild America."2
While this bipartisan supported bill contains primarily infrastructure provisions unrelated to energy production and development, it does contain certain provisions that promote electrical grid resiliency, renewable energy storage infrastructure and solar siting studies, among other energy-related initiatives. Often discussed in tandem, Biden's more ambitious multitrillion-dollar "Build Back Better" budget reconciliation package has struggled to garner the support necessary for passage to date, but we will continue to keep AAPL members informed of that legislation's progress and any provisions that would adversely affect the traditional energy industry and landman profession.
What's in the INVEST in America Act:
Extends FY 2021 enacted levels through FY 2022 for federal aid highway, transit and safety programs;
Reauthorizes for FY 2023-2026 several surface transportation programs, including the federal-aid highway program, transit programs, highway safety, motor carrier safety and rail programs;
Addresses climate change, including strategies to reduce the climate change impacts of the surface transportation system and a vulnerability assessment to identify opportunities to enhance the resilience of the surface transportation system and ensure the efficient use of federal resources;
Revises Buy America procurement requirements for highways, mass transit and rail;
Establishes a rebuild rural bridges program to improve the safety and state of good repair of bridges in rural communities;
Implements new safety requirements across all transportation modes; and
Directs the U.S. Department of Transportation to establish a pilot program to demonstrate a national motor vehicle per mile user fee to restore and maintain the long-term solvency of the Highway Trust Fund and achieve and maintain a state of good repair in the surface transportation system, which accounts for a predicted higher number of electrical rather than gasoline-powered vehicles on the roads and the loss of federal gasoline tax revenues.
Energy Specific Provisions:
Authorizes $5 billion over five years for resiliency grants to stakeholders in the electricity generation and distribution sector to supplement their own efforts to improve resiliency to disruptive events including natural disasters;
Authorizes an additional $9 billion for smart grid and grid resiliency research and programs;
Provides $500 million for energy infrastructure cybersecurity to assist small, municipal and rural utilities to prevent and respond to cyberthreats to ensure grid security;
Provides specific wind and solar investments mainly focused on large-scale storage infrastructure and technology, including $355 million through FY 2025 for an existing U.S. Department of Energy grant program to fund demonstration projects for commercial-scale renewable storage and another $150 million for long-duration storage systems. It also provides additional appropriations through FY 2025 for existing energy research and development programs and requires the Energy Department to report on the viability and infrastructure needed for siting solar projects on active and inactive mining lands;
Directs the energy secretary to develop a carbon capture and removal program within one year to provide grants to states, local governments or public utilities or agencies to procure products that capture manmade carbon oxides and that reduce lifecycle greenhouse gas emissions compared to other technologies or products; The law also establishes the Carbon Dioxide Transportation Infrastructure Finance and Innovation Fund to provide federally backed credit assistance for the development and construction of large-capacity common carrier infrastructure that has already been demonstrated to capture carbon dioxide from manmade sources or the ambient air and that are sited nearby existing pipeline infrastructure. The law also establishes a program to help develop four regional direct air capture hubs that have the capacity to capture and sequester, utilize or sequester and utilize at least 1 million metric tons of carbon dioxide from the atmosphere and demonstrates the processing, delivery or end-use of captured carbon;
Provides a boost to wind and solar energy by developing the infrastructure to carry that energy to other areas of the country where it is less abundant. This more than $65 billion investment in clean energy transmission makes "upgrades to our power infrastructure, including by building thousands of miles of new, resilient transmission lines to facilitate the expansion of renewable energy. It creates a new Grid Deployment Authority, invests in research and development for advanced transmission and electricity distribution technologies, and promotes smart grid technologies that deliver flexibility and resilience."3
Authorizes $8 billion over five years for a clean hydrogen regional hub program, similar to the one established for carbon capture, to demonstrate the end use of clean hydrogen in the electric power, industrial, residential and transportation sectors. The law also directs the energy secretary to develop a national strategy and roadmap for transitioning energy production to sources including clean hydrogen and to report to Congress on the strategy within three years;
Directs the secretary of the interior to establish a program within 60 days of enactment to plug, remediate and reclaim orphaned wells on federal land. The bill appropriates $4.68 billion over five years for this program;
Authorizes $3 billion over five years for grants through the Energy Department's Office of Fossil Energy for demonstration projects to process battery materials and for constructing or retrofitting processing facilities to reduce carbon emissions from those facilities;
Authorizes $320 million over five years for a U.S. Geological Survey initiative to improve mapping of critical minerals by integrating several sources of surface and subsurface mapping and data;
Directs states with ratemaking authority and unregulated utilities to consider measures to promote greater electrification of the transportation sector;
Authorizes $500 million over five years for a grant program for schools to make improvements that reduce energy costs, improve health and indoor air quality or involve renewable energy technologies or alternative fueled vehicles;
Authorizes $250 million for fiscal 2022 to create an Energy Efficiency Revolving Loan Fund Capitalization Grant Program for states to conduct energy audits and energy upgrades or retrofit projects;
Authorizes $11.3 billion for the Abandoned Mine Land Reclamation Fund for FY 2022, which would be available until expended. The funding would be used to provide grants to states and tribes for reclamation projects; and
Directs the Energy Department to draw down and sell a maximum of $6.1 billion or an estimated 88 million barrels of crude oil from the Strategic Petroleum Reserve from FY 2028 through 2031.
As always, AAPL members can find this and other legislative, as well as regulatory and judicial, information in our continuously updated Bill Tracking Summary spreadsheet available only to members on AAPL's website at https://www.landman.org/resources/advocacy-and-legal as well as both current and an archive of past Governmental Affairs reports. And continue to keep an eye on the AAPLConnect Government Affairs Network for breaking information exclusively for AAPL members. The AAPLConnect Member Forum can be accessed through the following link: https://www.landman.org/resources/member-resources/aapl-connect-member-forum.
1 Congress Passes $1 Trillion Bipartisan Infrastructure Bill: What is In It? (Crowell Moring, LLP; Nov. 8, 2021); https://www.crowell.com/NewsEvents/AlertsNewsletters/all/Congress-Passes-1-Trillion-Bipartisan-Infrastructure-Bill-What-is-In-It
2 Biden signs $1 trillion infrastructure bill into law (Reuters; Nov. 15, 2021); https://www.reuters.com/world/us/biden-needing-boost-sign-1-trillion-infrastructure-bill-2021-11-15/
3FACT SHEET: The Bipartisan Infrastructure Deal Boosts Clean Energy Jobs, Strengthens Resilience, and Advances Environmental Justice (The White House; Nov. 8, 2021); https://www.whitehouse.gov/briefing-room/statements-releases/2021/11/08/fact-sheet-the-bipartisan-infrastructure-deal-boosts-clean-energy-jobs-strengthens-resilience-and-advances-environmental-justice/