Articles
There's No Room for Sexual Harassment or Gender Bias in Landwork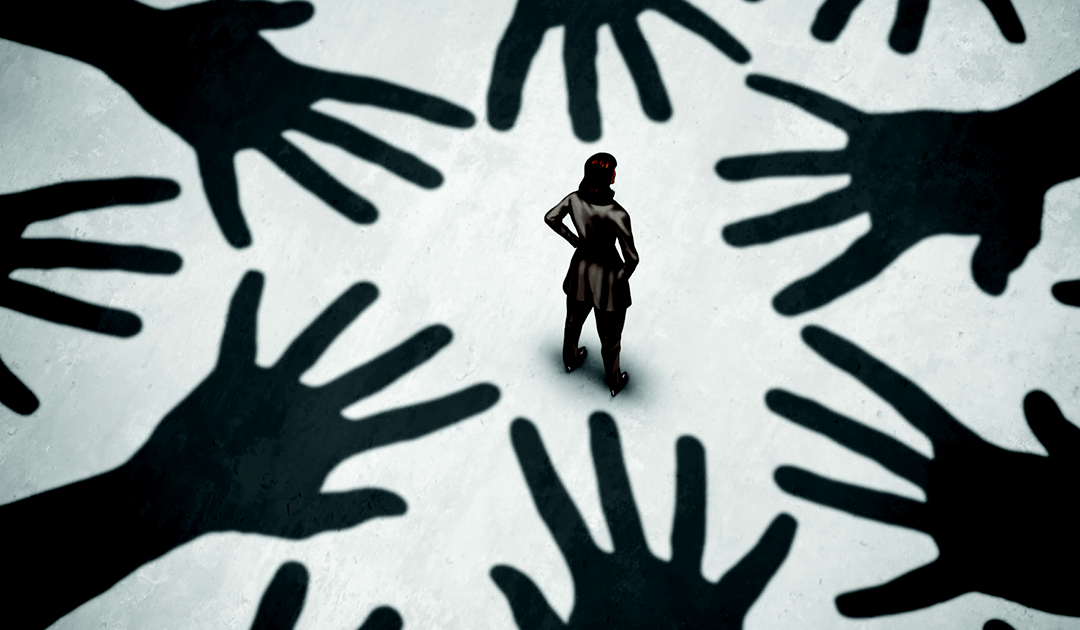 This article was developed from content written by Rob Shultz, CPL, and was featured in the 2019 May/June issue of the Landman Magazine.
Respect and professionalism should be the norms in any industry, but the reality is many — if not most — of us have seen or experienced the atrocities of offensive and unacceptable behavior in the workplace.
There is absolutely no place for sexual harassment or gender bias in the land industry — not today, not ever. Such unprofessional conduct is not only harmful to the victim, company productivity and team morale, in many cases it is also illegal.
HARASSMENT DEFINED
The Equal Employment Opportunity Commission defines harassment as unwelcome or inappropriate conduct based on race, color, religion, sex (including pregnancy), national origin, age (40 or older), disability or genetic information.
Sexual harassment, as defined by the EEOC, is unwelcome or inappropriate verbal or sexual advances, requests for sexual favors, and other verbal or physical harassment of a sexual nature. It also can include offensive remarks about a person's sex, such as making disparaging or insulting comments about women in general.
A less blatant — but perhaps more pervasive — form of harassment is gender bias. Subtle (and not-sosubtle) forms of marginalization can include suggestive or provocative screensavers, inappropriate content circulated electronically or even exclusion — whether intentional or not — from male-dominated social events, such as golf tournaments.
LEGAL CONSEQUENCES
Sexual harassment is not just bad behavior — it's against the law. While the law doesn't prohibit simple teasing, offhand comments or isolated minor incidents, frequent or severe harassment that creates a hostile or offensive work environment is illegal.
The victim and the harasser can be either a woman or a man or they can be the same sex.
The harasser can be the victim's supervisor, another supervisor, a coworker or even nonemployees — like clients or customers.
Penalties for the offender can be severe and, depending on the jurisdiction, include incarceration. Legal ramifications go beyond the harasser. The employer is liable for harassment in the workplace including harassment by nonemployees over whom it has control — such as independent contractors or customers on the premises — if it knew or should have known about the harassment and failed to take prompt and appropriate corrective action. Consequences for employers who fail to stop sexual harassment can be serious, including fines and both compensatory and punitive damages.
AAPL STANDARDS OF PRACTICE
Expectations for member conduct are clearly established in AAPL's Standards of Practice, Article G: Landmen must avoid "any act or conduct which causes disrespect for or lack of confidence in the member to act professionally as a land professional."
In addition, Standard 15 states: "The land professional shall not participate in conduct which causes him to be convicted, adjudged or otherwise recorded as guilty by any court of competent jurisdiction of any felony, any offense involving fraud as an essential element, or any other serious crime."
ZERO TOLERANCE
Gender bias and sexual harassment are not clever, cute or funny. They are inappropriate, insensitive and unprofessional. They perpetuate a negative view of our profession and our industry. They're damaging to the victim, and both the harasser and his or her employer could be subject to severe civil and criminal penalties.
Do not be involved in such behavior, and don't let it be tolerated in your workplace. Report inappropriate behavior to your supervisor or human resources department.
If you are the victim of a crime — sexual harassment, sexual assault or worse — report it! Contact your HR department, company management and, if appropriate, law enforcement immediately. Tell someone. Don't be a victim twice.