Articles
Why Huntington Beach?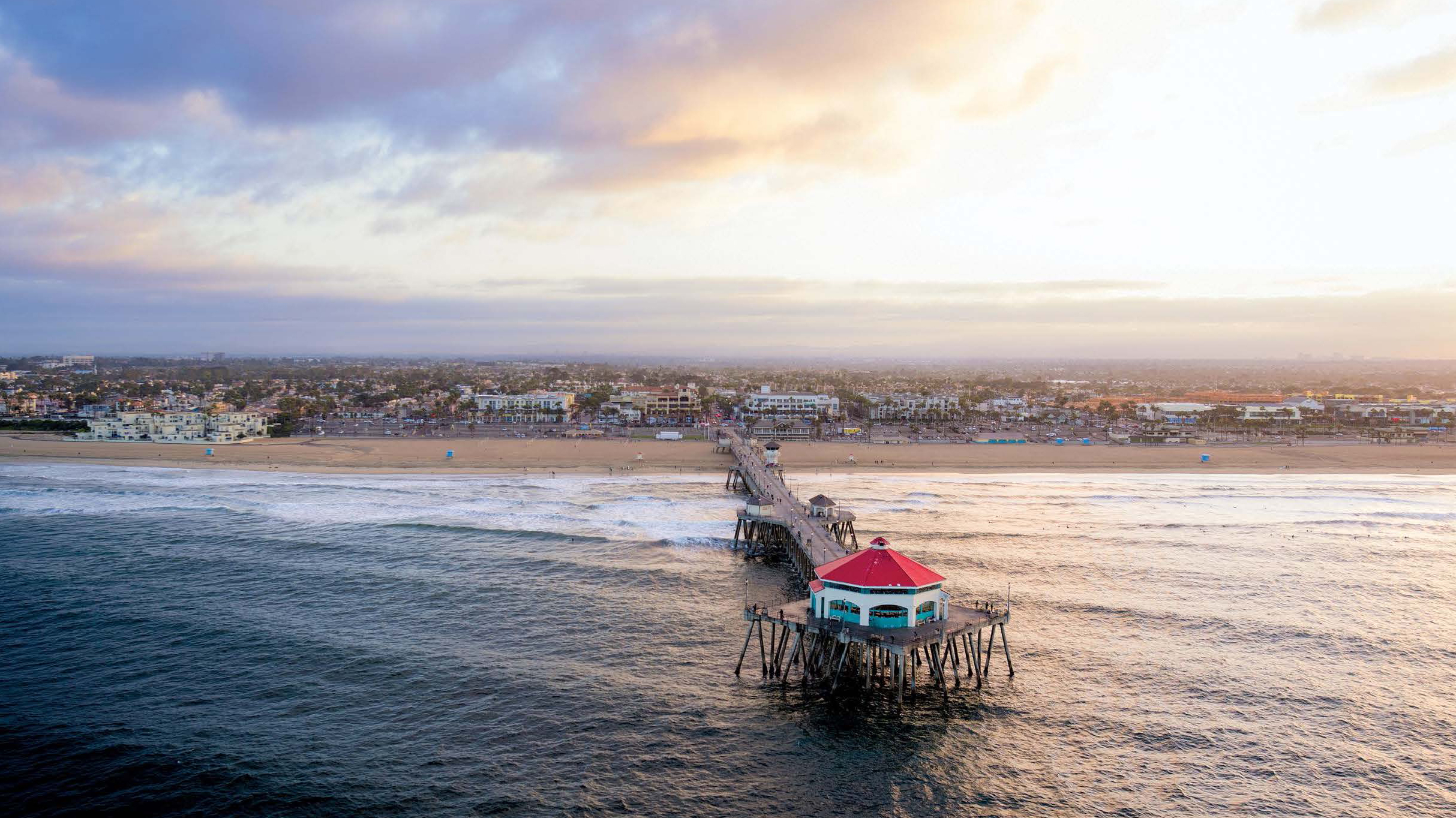 by Carl D. Campbell, CPL, AAPL President
AAPL's 69th Annual Meeting takes place June 14-16 in Huntington Beach, California. I wanted to share some information about the area and why we selected it as our host city.
There's no skirting around it, California has not been friendly to our industry. Despite its rich energy history and current reliance on oil and gas production, the Golden State has the nation's most rigorous laws that present challenges to fulfilling energy needs. California regulators recently passed egregious rules banning the sale of new gas-powered cars by 2035. Additionally, the city of Los Angeles passed a ban on new oil extraction and plans to shut down existing operations of thousands of wells within 20 years. These are just two of the latest laws that hurt our industry.
West Coast landmen, oil and gas businesses and AAPL affiliated local associations have all been affected by these damaging policies. These land professionals are fighting the good fight and it's time we show support to our fellow members in person. They need the support of their national association now more than ever!
Education sessions from industry advocates will be in line with AAPL's stand against harmful policy. Our Opening Session Keynote Speaker Chris Wright is known for his viral #ThankYouNorthFace campaign, which forced thoughtful discussions on the multiple uses of oil and gas in products and the hypocrisy of certain environmentally focused movements. Like AAPL, Wright embraces all sources of energy as long as they are abundant, affordable and reliable.
Field trips to historic and innovative production sites like CRC THUMS Islands and Signal Hill Petroleum will shed light on the deep oil and gas history of the area. These excursions will support the region's oil and gas industry and provide insight as to how these companies have evolved with extraneous regulations.
Home to several members of the AAPL affiliated Los Angeles Association of Professional Landmen, Huntington Beach sits in the historically conservative, family-oriented Orange County. The city rests above a large natural fault containing a critical supply of natural oil. An offshore oil terminus for tankers supporting the Trans-Alaska Pipeline runs inland to a refinery in Santa Fe Springs. Huntington Beach also hosts the Gothard–Talbert terminus for the Orange County portion of the pipeline running from the Chevron refinery in El Segundo.
The nearby San Joaquin Valley is the state's oil and gas industry production leader with over 83% of the state's active wells and 75% of the state's crude oil production. The southern part of this region is home to the AAPL affiliated Bakersfield Association of Professional Landmen and is represented by the new speaker of the U.S. House of Representatives Kevin McCarthy.
In addition to supporting our West Coast members, we chose Huntington Beach because of its benefits to all members. California policy is often a sign of what's to come in other states. Seventeen states, including Colorado, New Mexico and Pennsylvania, have adopted some version of California's strict gas regulations in the past. Annual Meeting will offer insight to all members as similar policies seeps into their states.
John Wayne Airport is just 10 miles away from the Hyatt Regency Huntington Beach Resort and Spa and offers affordable flights from most major airlines. Orange County will allow for fun, unique experiences like our Landman Beach Bash, Yoga on the Beach, a Hollywood-themed Opening Reception and the aforementioned field trips. Surf City also offers a plethora of extracurricular entertainment options for attendees and their family members, including distinctive cuisine, vibrant art scenes, endless shopping selections, beautiful beaches and just a 40-minute drive to Disneyland.
AAPL initially selected the location in 2018 for 2020. Due to COVID, we were allowed to reschedule for this year. If we were to cancel simply to move to an alternate location, it would be costly to the association. As we are keenly focused on minimizing expenses, it would be fiscally irresponsible to incur that type of expense.
Annual Meeting has not been held within 1,000 miles of SoCal for over a decade. We are the American Association of Professional Landmen. This includes our valued West Coast members. Having the professional development and land conference in the backyard of so many battling land professionals will allow them to attend easily and feel our support as well as provide a fresh experience for all members! We hope you join the fight and fun with us this June.